https://www.facebook.com/PatCapoccimusic/
The Pat Capocci has emerged as one of Australia's respected practitioners of Rockabilly and Roots music
Biographie
Hard working and relentless determination are just two characteristics that can be attributed to Pat Capocci. Since forming nearly 10yrs ago, Pat Capocci has emerged as one of Australia's most respected practitioners of Rockabilly and Roots music. Growing up in the Maitland-Hunter region of New South Wales, Pat spent his early years listening to and being influenced by traditional roots music of yesteryear. At age sixteen Pat became a member of the Hunter's very own Johnny Greens Blues Cowboys as well as the Torpedoes, and began performing at local pubs and hotels. Pat had a taste of live performance and decided to venture out and form his own band.
Many years later and with five records produced on the Presstone Label, including compilations with
leading acts across Australia, and one album with Hollywood's Wild Records. In 2016 he signed with a brand new Australian owned label, Devil Wind Records and released his brand new EP 'More Thrills Than Ever'. He also had a second release of 2016 a, 45" record with Ruby Records (USA)!
Pat Capocci's 'all or nothing' mentality has gained him respect on both a national and international level. Undoubtedly being one of Australia's hardest working bands, it is no wonder why all ages and subcultures across the world admire the energy and passion fuelled music that is Pat Capocci.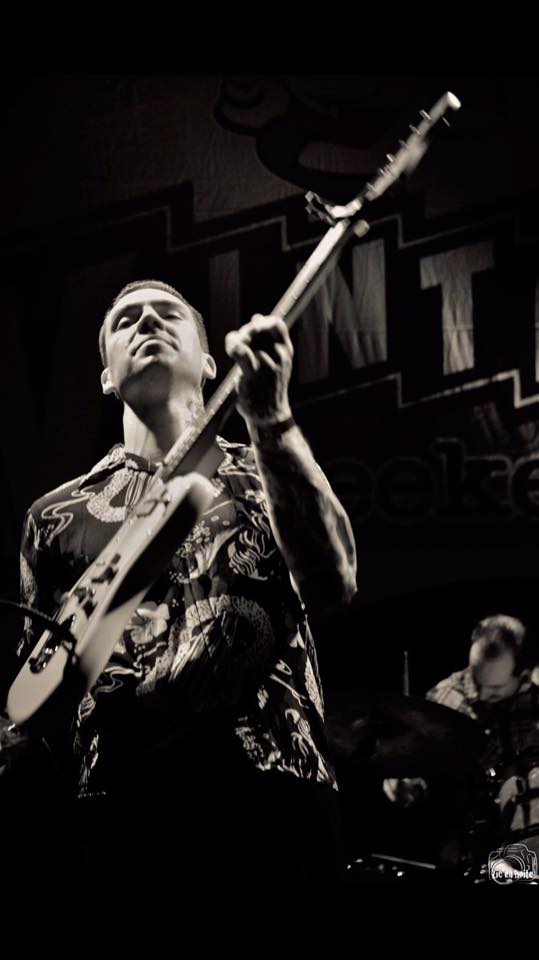 With appearances at Azkena Rock Festival, Viva Las Vegas, Rockabilly Rave, Horton's Hayride,
Screaming Festival and the Waldorf Weekender, the international rockin' scene is no stranger to the
combo. Audiences all across Europe admire Pat's integrity and passion especially after he performed 15 shows across 8 different countries for his European tour in 2014. He has returned every year since and will be following up this traditional with his appearance at Route 66 Festival Aarburg in August 2018.
Pat has also played alongside some of the finest and most respected international artists including; The Reverend Horton Heat for his 2016 Australian Tour, Deke Dickerson, Tiger Army, Chris Isaak, Michael Kiwanuka, Big Sandy, Imelda May, Justin Townes Earle plus many more.
Pat's unique style and charisma combined with his natural song writing ability has seen the combo transcend the typical novelty of the genre. Pat's writing style blends a unique feel of western swing, jazz, country and blues, and in the same way that all iconic artists have, Pat has used the genre as a launching pad, deepening and broadening the integrity and timelessness of the music.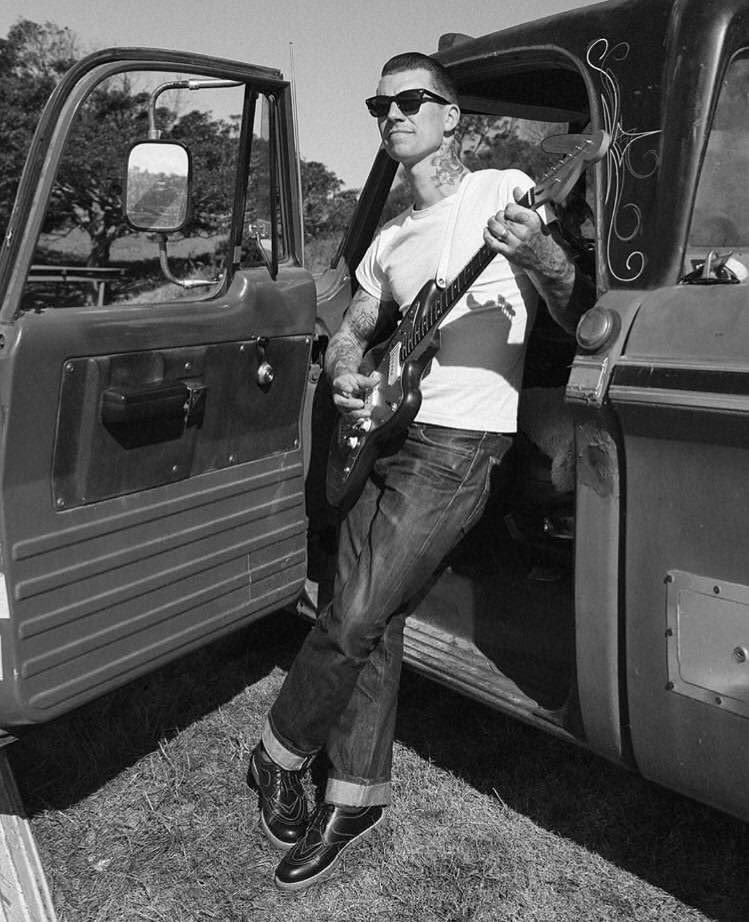 Pat's energetic fusion of guitar greats such as Charlie Christian, Johnny Guitar Watson, Merle Travis,
Django Reinhardt and Grady Martin, paired with great passion and determination, show exactly why Pat is regarded as one of Australia's best modern Practitioners of Rockabilly music.
Head to Pat's website for all upcoming tours and gigs!

_________________
We don't care the People Says , Rock 'n' roll is here to stay - Danny & the Juniors - 1958

_________________
We don't care the People Says , Rock 'n' roll is here to stay - Danny & the Juniors - 1958

_________________
We don't care the People Says , Rock 'n' roll is here to stay - Danny & the Juniors - 1958

_________________
We don't care the People Says , Rock 'n' roll is here to stay - Danny & the Juniors - 1958

_________________
We don't care the People Says , Rock 'n' roll is here to stay - Danny & the Juniors - 1958

_________________
We don't care the People Says , Rock 'n' roll is here to stay - Danny & the Juniors - 1958

_________________
We don't care the People Says , Rock 'n' roll is here to stay - Danny & the Juniors - 1958

_________________
We don't care the People Says , Rock 'n' roll is here to stay - Danny & the Juniors - 1958

_________________
We don't care the People Says , Rock 'n' roll is here to stay - Danny & the Juniors - 1958

_________________
We don't care the People Says , Rock 'n' roll is here to stay - Danny & the Juniors - 1958
---
Permission de ce forum:
Vous
ne pouvez pas
répondre aux sujets dans ce forum