The Polecats est une des premières formations anglaise de néo-rockabilly, leur succés est contemporain à celui des Stray Cats (américains - New York) leur style à un son contemporain pour son époque (1980's) distinct du son du rock 'n' roll teddy boys.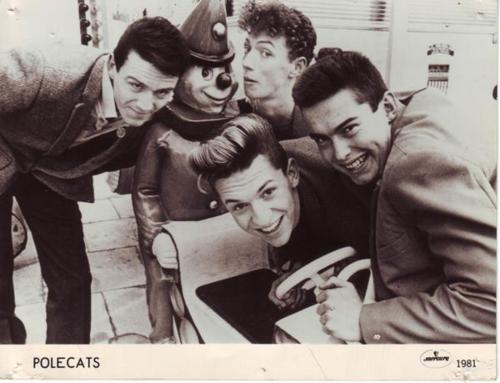 sur wikipedia:
The Polecats est un groupe de rockabilly d'origine anglaise qui s'est fait connaître pour la première fois en 1977 dans le nord de Londres . Il s'est constitué autour de Timi Worman (chanteur), Martin "Boz" Boorer ( chant et guitare), Phil Worman (chant) et Chris Hawkes (trompette. À l'origine le groupe jouait sous le nom de "Cult Heroes".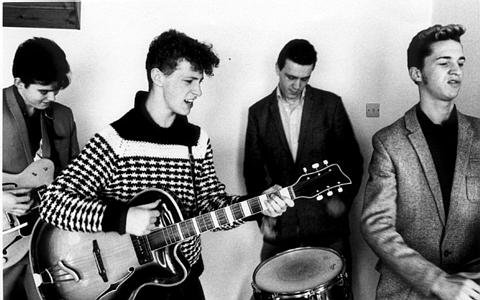 The Polecats ont été fortement influencés par la musique punk et le rock glamour des années soixante dix. À l'origine le groupe s'appelait "Cult Heroes " ce qui posait des problèmes aux clubs de rockabilly qui trouvait que le nom sonnait trop punk.Chris Hawkes suggère alors d'adopter le nom de Polecats. Chris Hawkes, plus tard sera remplacé par Neil Roney, lui même remplacé par le talentueux John buck. Les Polecats jouèrent du rockabilly avec un mélange de punk et d'anarchie ce qui va relancer le genre dans les années quatre vingt. Le groupe va signer avec la maison de disques Nervous Records et enregistré leur premier single en 1979 "Rockabilly Guy" avec le guitariste Alan Warner. Avec le succès à la clé, le groupe signe pour un an chez Warner. À partir de 1980 les Polecats signent pour la maison de disques Mercury Records et sortent un disque, Polecats Are Go ! Ils obtiennent un succès avec David Bowie avec leur titre "Polecats Are Go!". En 1983 le groupe obtient un autre succès dans les charts US avec "Make a Circuit With Me". John Buck remplace alors Neil Rooney à partir de 1982. Deux de leurs chansons sont sur la bande originale du film Joey en 1986. Par la suite Boz Boorer quitte le groupe pour aller travailler en tant que guitariste, directeur musical et co-auteur-compositeur avec Morrissey. Tom Polecat déménage à Los Angeles et forme le groupe 13 Cats avec le trompettiste Slim Jim du groupe des Stray Cats et le bassiste Smutty Smith de Rockats. Les Polecats pousuivront leurs tournées et les concerts aux Etats Unis, en Europe et au Japon pendant toute la période de l'année 2009. En 2010 la chaîne de télévision américaine TBS commence à utiliser le hit song de 1983 "Make a Circuit With Me" comme indicatif pour deux épisodes télévisées de la série Glory Daza.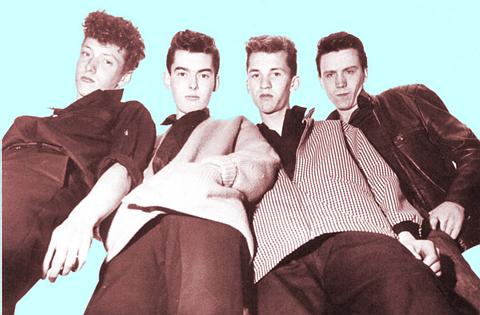 Composition du groupe
Tim 'Polecat' Worman — chant, guitare
Martin 'Boz' Boorer — chant, guitare, saxophone, piano
Chris Hawkes/Neil Rooney/John Buck — trompette
Phil Bloomberg — Slap basse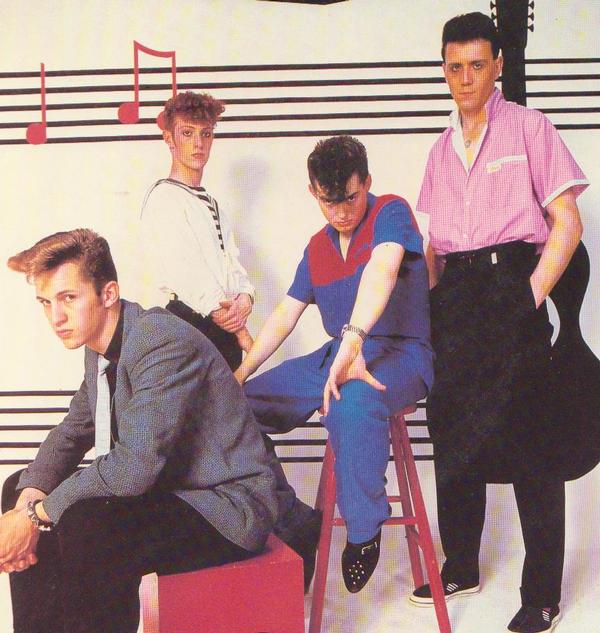 _________________
We don't care the People Says , Rock 'n' roll is here to stay - Danny & the Juniors - 1958

_________________
We don't care the People Says , Rock 'n' roll is here to stay - Danny & the Juniors - 1958
Sujets similaires
---
Permission de ce forum:
Vous
ne pouvez pas
répondre aux sujets dans ce forum