1956 Bangert Manta Ray  Sports / Race Car
Inspired By The 1954  Buick Wildcat II Concept Car
Noel Bangert was in his early  20s when he decided he wanted to design and build a sports car.  He first  teamed with up with the Campbell brothers in 1953 and created a sports car body for  use on short wheelbase foreign sports cars.  This design was later sold by  the Hollywood Plastics Sports car company.  In 1954 he opened up his own  company called "Bangert Enterprises" in Los Angeles, California, and launched  his second car - the "Stag." This was targeted for sale to race car builders with the  most famous one built being the Baldwin Mark II driven by Bill Pollack.
Bangert's work continued to  evolve and by the summer of 1955 his third design debuted - the Bangert Manta  Ray.  This design was inspired by the 1954 Buick Wildcat II Concept car  built from the new "wonder" material - fiberglass.  Back then,  "fiberglass" was the "carbon-fiber" of its day and drew attention wherever cars  built from this composite appeared.
The last design penned by  Bangert was offered in 1957.  Soon after, Bangert made a career move to  Hollywood, changed his last name to "Marshall" based on an earlier  family name, and became a successful talent agent.  It was during this  time he married Hollywood actress Tippi Hedren. In 1973 he became the executive  producer of "The Exorcist" horror film. Next he wrote, directed, co-produced and  starred in the film Roar (1981), which also featured his wife Tippi.  Noel  Bangert led an exciting and adventurous life and passed away in 2010.
Elwood Caufmann started building this car  in 1954 and finished in 1956. He detailed his story in a handwritten  4-page story shared below. Missing for nearly 50 years, the Cauffman Manta Ray  was found several years ago and brought to Florida for documentation and  restoration.  In 2015 it appeared  on Ray Evernham's "AmeriCarna" Velocity Channel TV show in unrestored  condition. After its appearance, the restoration undertaken was both a tribute to Noel Bangert, the designer of  the car, and Elwood Cauffman, the builder of this car.  With this in mind,  the body was returned to its original design and the mechanics and chassis kept  close to Cauffman's original design and build.    
The debut of this restored Manta Ray occurred earlier this year at the 2017 Amelia Island Concours d'Elegance.  See photo below showing Ray Evernham with restored Manta Ray at the Concours. Just four Bangert Manta Ray cars are known to exist. Two are race cars and two are  sports cars.  This car is being sold "as-is."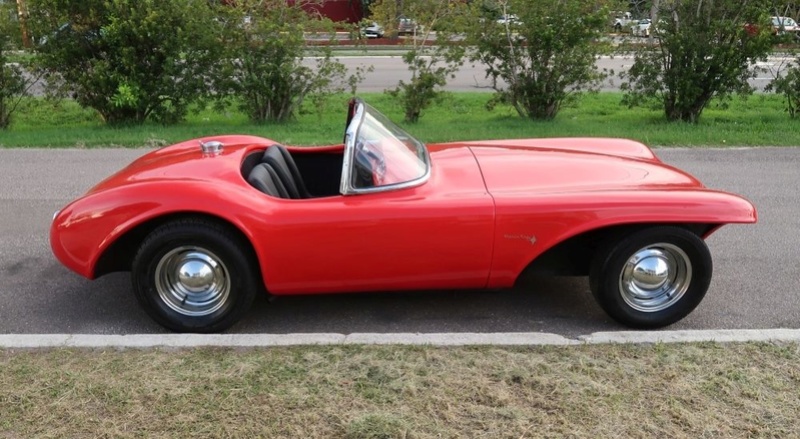 _________________
We don't care the People Says , Rock 'n' roll is here to stay - Danny & the Juniors - 1958
Technical Specifications:
Refurbished Chevrolet 350  with new parts as needed
Custom built chassis by  Elwood Cauffman as describe above
Original 3-speed Ford transmission
New gauges and wiring
New gas tank and filler
New brake cylinders,  master, lines, and shoes
Quick disconnect steering wheel
New windshield glass
New upholstery
New tires in rear

_________________
We don't care the People Says , Rock 'n' roll is here to stay - Danny & the Juniors - 1958

_________________
We don't care the People Says , Rock 'n' roll is here to stay - Danny & the Juniors - 1958

_________________
We don't care the People Says , Rock 'n' roll is here to stay - Danny & the Juniors - 1958
Links of Interest:
Articles-Web: Bangert Sports Cars
Articles-Vintage  Magazine: Bangert Manta Ray
Article: 1954 Buick Wildcat II Concept Car
Article: American Postwar Specials/Sports Cars - Published in the  2015 Amelia Island Concours d'Elegance Progam
Hagerty Valuation Guide: Glasspar
Hagerty Valuation Guide: Woodill Wildfire
Kurtis  500KK - Bangert Manta Ray Special - For Sale $225,000
Auction Results: 1953 Victress S1A Roadster Bid to $150,000 at  Mecum, Chicago, October, 2015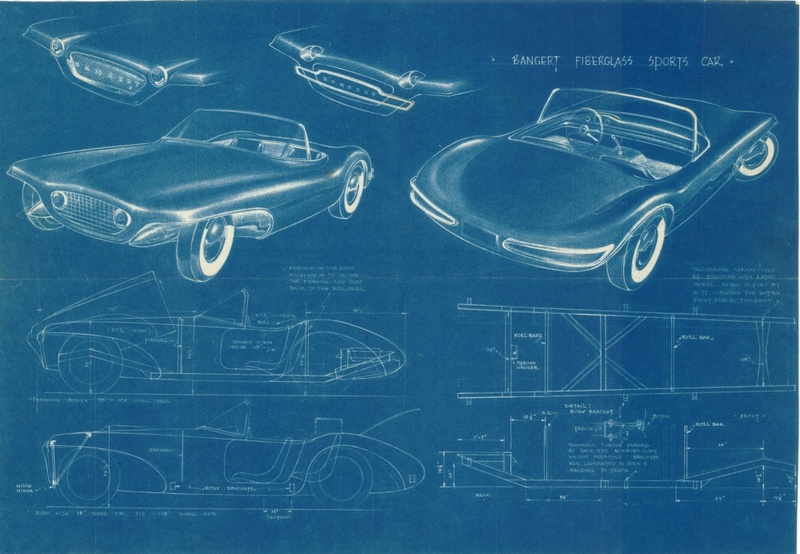 _________________
We don't care the People Says , Rock 'n' roll is here to stay - Danny & the Juniors - 1958

_________________
We don't care the People Says , Rock 'n' roll is here to stay - Danny & the Juniors - 1958

_________________
We don't care the People Says , Rock 'n' roll is here to stay - Danny & the Juniors - 1958

_________________
We don't care the People Says , Rock 'n' roll is here to stay - Danny & the Juniors - 1958
---
Permission de ce forum:
Vous
ne pouvez pas
répondre aux sujets dans ce forum