The project for which Denver's Richard Crowther is perhaps best remembered: a set of Cinerama cinemas located in what was once known as the "Golden Triangle" ... Denver, Colorado, St. Louis Park, Minnesota (a Minneapolis suburb), and Omaha, Nebraska. All three were demolished between 1991 and 2001. But the simplicity and elegance of design still impresses through evocative photos like this one. Crowther added the sophisticated neon script to the theatre's drum form as a primary, if not solitary, piece of ornament.
Richard Crowther Architectural Records, WH1504, Western History Collection, The Denver Public Library.
Dernière édition par Predicta le Mer 18 Oct - 19:38, édité 2 fois

_________________
We don't care the People Says , Rock 'n' roll is here to stay - Danny & the Juniors - 1958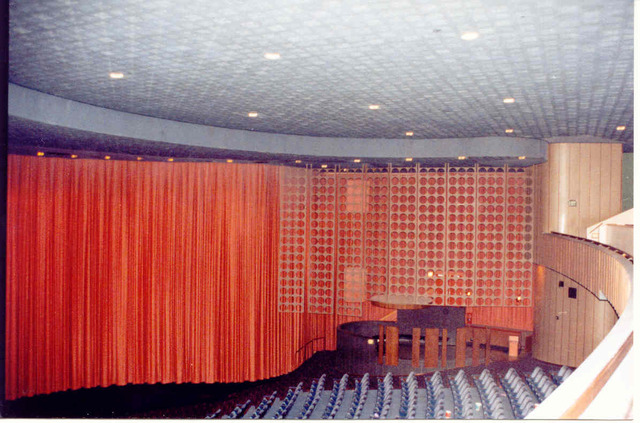 The Cooper Theatre was the first of three Cinerama theaters built by the Cooper Foundation in the early-1960's. Known as the Golden Triangle, the three theaters were located in Denver, Omaha, and Minneapolis. Complete with massive screens and the latest sound technology, all three were designed to exhibit films made in the 3-strip Cinerama process.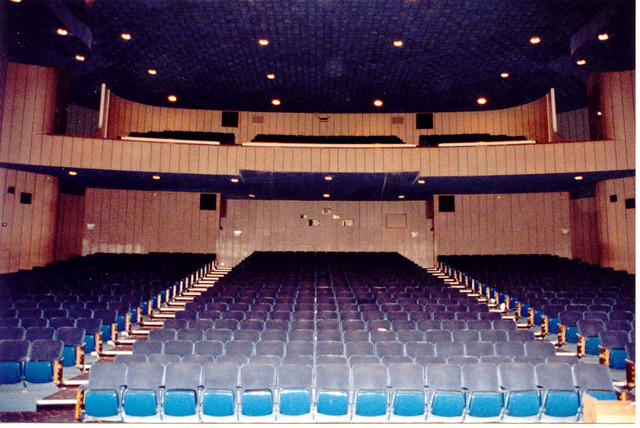 Renamed as the Cooper/Cameo by the 1970's, the theater later became part of the Commonwealth Theatres circuit, who franchised the Cooper name. They also built the Cooper 5, Cooper 6, Cooper 7, and Cooper Twin (none of which were Cinerama theaters), which were constructed to mimick the round, elevated roofs of the existing Cooper theaters.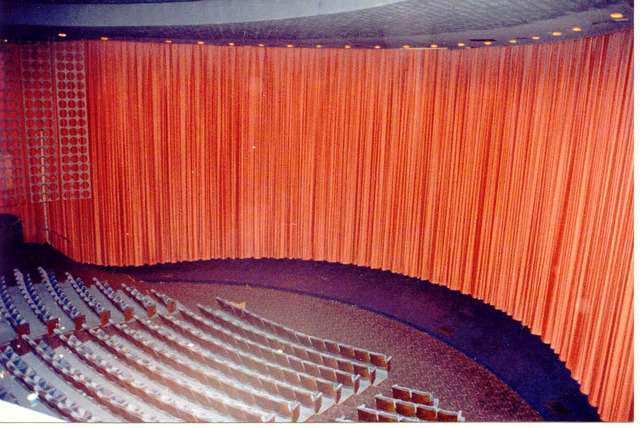 Visitors came from all over to see the Cooper Theatre and its wonderous screen. But after several years of delighting audiences and packing full houses, the Cooper Theatre began to draw fewer crowds.

_________________
We don't care the People Says , Rock 'n' roll is here to stay - Danny & the Juniors - 1958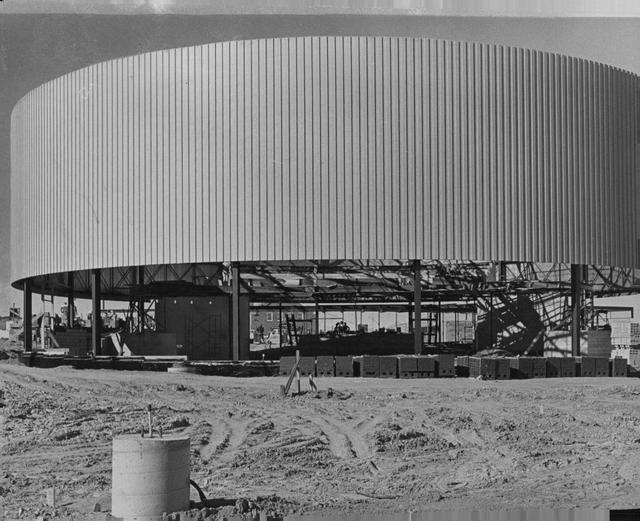 After Commonwealth Theatres, the Cooper Theatre was run by United Artists, who continued to operate the theater until it was sold. Like Cinerama itself, the Cooper Theatre in Denver did not last forever. After years of changing hands, the massive theater was finally sold to Barnes & Noble, who razed it in 1994 to build a new store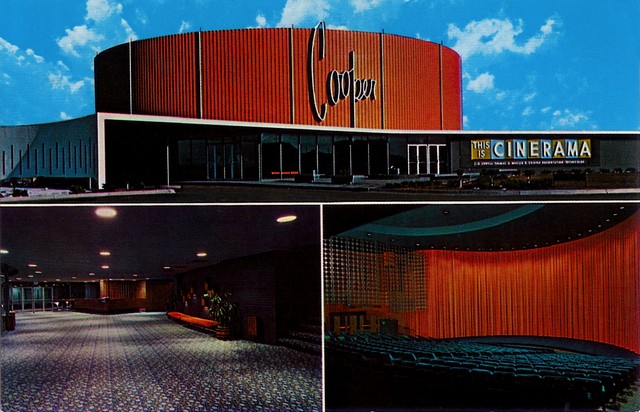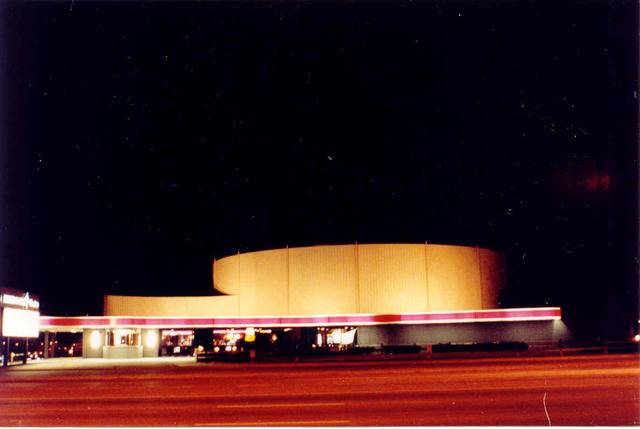 _________________
We don't care the People Says , Rock 'n' roll is here to stay - Danny & the Juniors - 1958
---
Permission de ce forum:
Vous
ne pouvez pas
répondre aux sujets dans ce forum