http://www.kustomrama.com/index.php?title=Irvin_Kirschner%27s_1955_Chevrolet
1955 Chevrolet restyled by Tony Bruskivage for Irvin Kirschner of Westwood, New Jersey. Irv's Chevrolet, known as "the Princess and the Pirate", started life as a convertible. It was restyled several times by Tony, and at the 1964 Hartford Autorama it was shown as a bubbletop show custom. This version was extended 9 feet. A plastic bubble top enclosed the entire 4 place cockpit. Radical seats and custom interior and trunk were done at Auto Interior Decorators. When the car was shown at the 14th annual Hartford Autorama in 1964 it featured a red paint job and red tires. By then the car had won about 150 awards in 26 shows. Tony Bruskivage also built a 1/4 inch model of the car for Terry's daughter.[1]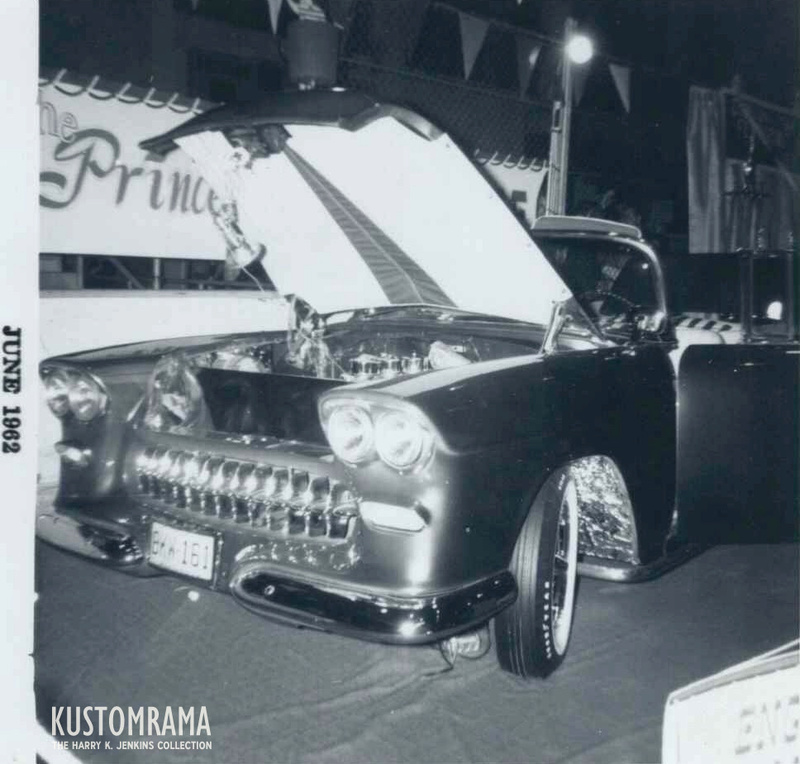 Irvin's convertible as it appeared in May or June of 1962. The photo was taken at the 1962 East Orange Autorama in East Orange, New Jersey. Photo from The Harry K. Jenkins Photo Collection.
The Princess and the Pirate at the 1964 Hartford Autorama.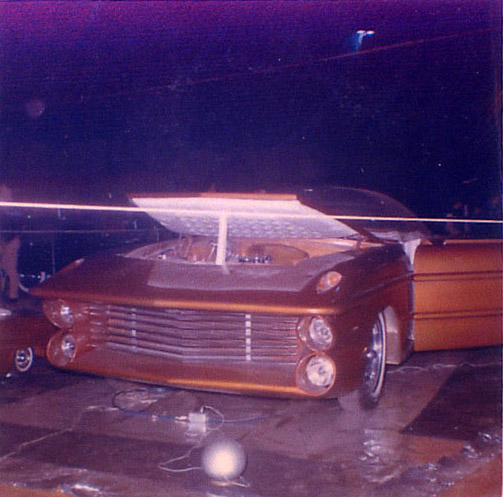 _________________
We don't care the People Says , Rock 'n' roll is here to stay - Danny & the Juniors - 1958

_________________
We don't care the People Says , Rock 'n' roll is here to stay - Danny & the Juniors - 1958

_________________
We don't care the People Says , Rock 'n' roll is here to stay - Danny & the Juniors - 1958

_________________
We don't care the People Says , Rock 'n' roll is here to stay - Danny & the Juniors - 1958

_________________
We don't care the People Says , Rock 'n' roll is here to stay - Danny & the Juniors - 1958

_________________
We don't care the People Says , Rock 'n' roll is here to stay - Danny & the Juniors - 1958

_________________
We don't care the People Says , Rock 'n' roll is here to stay - Danny & the Juniors - 1958

_________________
We don't care the People Says , Rock 'n' roll is here to stay - Danny & the Juniors - 1958

_________________
We don't care the People Says , Rock 'n' roll is here to stay - Danny & the Juniors - 1958

_________________
We don't care the People Says , Rock 'n' roll is here to stay - Danny & the Juniors - 1958
---
Permission de ce forum:
Vous
ne pouvez pas
répondre aux sujets dans ce forum