Fred Bergholt had a life-long interest in mechanical devices. Along with his brother, he made his living in aeronautics during the 1920s, building gliders and airplanes. Not surprisingly, his automotive designs drew inspiration from his aeronautical passion. He was among the first to realize the future of streamlined and aerodynamic designs.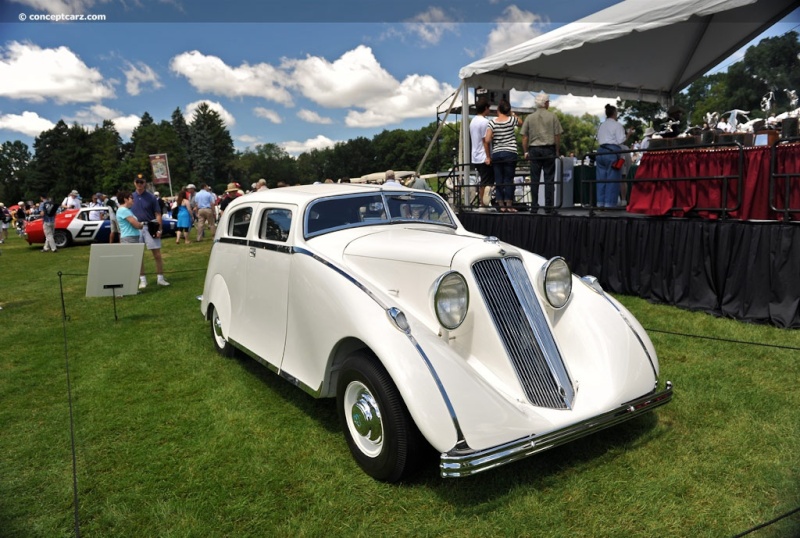 Bergholts place in automotive history may have been dramatic had it not been for the Pierce-Arrow company. Bergholt, though a visionary, had just completed his Streamline car, when Pierce-Arrow was unveiling their stunning Silver Arrow at the New York Auto Show in January of 1933. The Silver Arrow, with its sleek fastback styling, was a radical departure from tradition. Bergholts car was just as dramatic, if not even more sleek, matching the Silver Arrow curve for curve. It had sweeping fenders that were fully integrated into the body panels. One of the fenders was used to conceal a spare tire. In the front was a waterfall grille with a steeped rearward angle. Inside, the car had hand-fabricated coachwork. Under the elegant body was a 1932 Ford sedan chassis, powered by Ford's new flathead V8.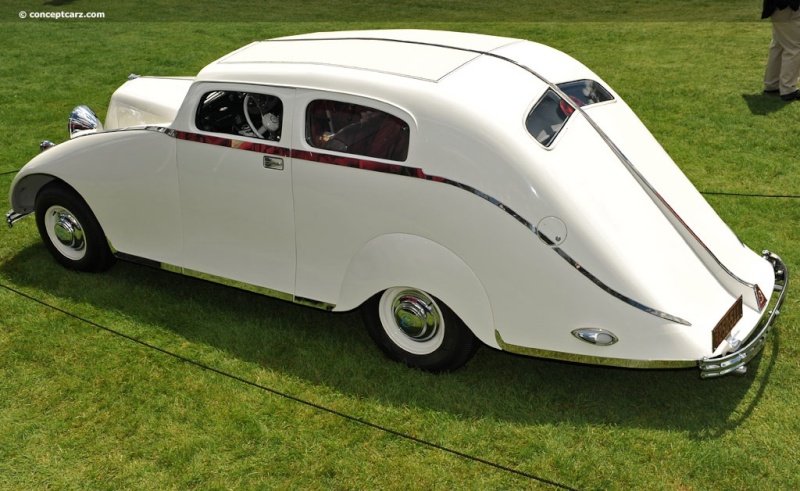 Bergholt tried to sell the design to various carmakers, but with no luck. The car was just too radical. Just a year later, Hans Ledwinka and Paul Jaray would be unveiling the Tatra T77, the first production car designed with wind tunnel development. Then in 1934, Chrysler introduced their controversial Airflow, and soon all memory of Bergholts efforts had been forgotten.
Bergholt used the car for many years as his daily driver. He passed away in 1978 and ownership passed to his long-time friend Harlow Loney. A thorough restoration was undertaken years later, with work being completed in 1993. Stewardship ahs since passed to Loney's son, Kevin, and ownership to Gladys Loney.
By Daniel Vaughan | Aug 2010
Source and more:
http://www.conceptcarz.com/z18656/Bergholt-Streamline.aspx.aspx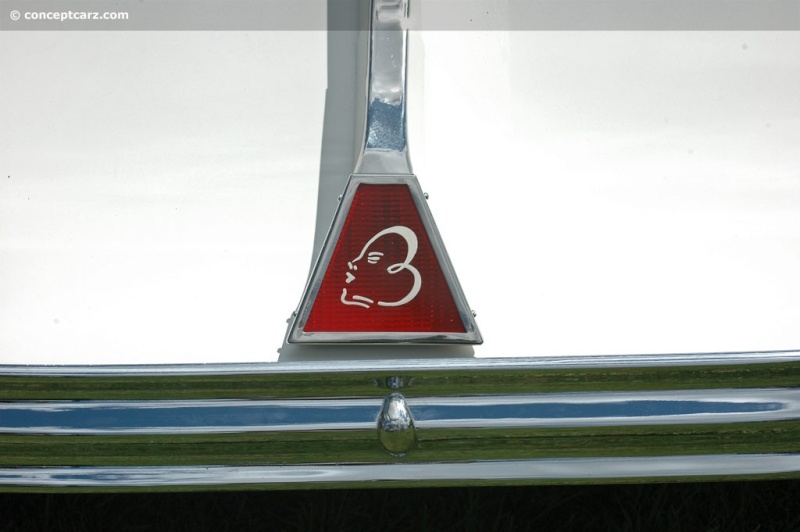 _________________
We don't care the People Says , Rock 'n' roll is here to stay - Danny & the Juniors - 1958

_________________
We don't care the People Says , Rock 'n' roll is here to stay - Danny & the Juniors - 1958

_________________
We don't care the People Says , Rock 'n' roll is here to stay - Danny & the Juniors - 1958

_________________
We don't care the People Says , Rock 'n' roll is here to stay - Danny & the Juniors - 1958

_________________
We don't care the People Says , Rock 'n' roll is here to stay - Danny & the Juniors - 1958
---
Permission de ce forum:
Vous
ne pouvez pas
répondre aux sujets dans ce forum