In case you didn't know, My Ride is Me has a meaning. Everybody's ride tells you a little something about the owner and every owner has a story. Ed shared this story for MyRideisMe.com about his 1956 Buick Special after I took some photos at the recent Cruise on Main Street in Mesa, AZ. It's a beautiful car, so I'm happy to share this brief story and pictures. Enjoy Ed's story of this custom Buick.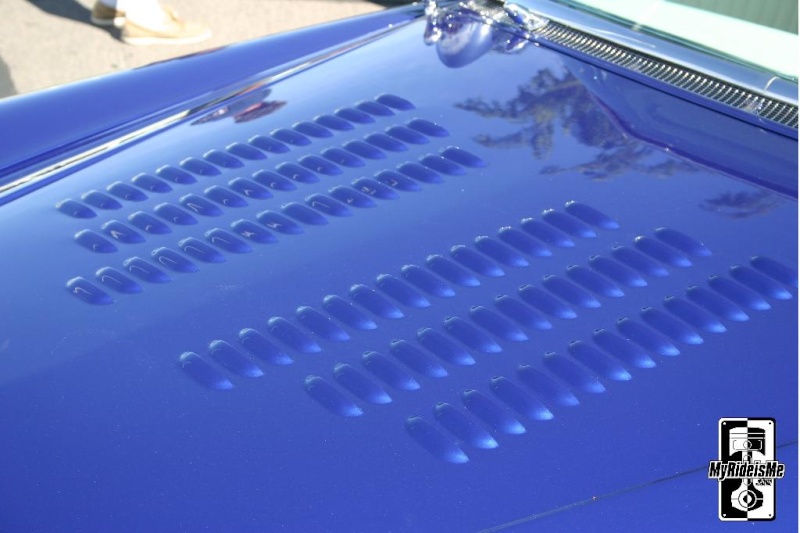 Written by "Special" Ed
There is a story with this car. (Isn't there always?) I had a blue and white Buick when I was 19, and was devastated when a drunk hit me in the rear and totaled the car. I paid $375.00 for it and had to borrow $200.00 to get it.
25 years later, while living in Detroit, I asked my brother-in-law (who was in the car business in Chandler, AZ) to keep an eye out for a clean AZ '56 Buick. I've owned several street rods and always had a soft spot for that old Buick. A few months later he called and told me I owned a '56 Buick Special.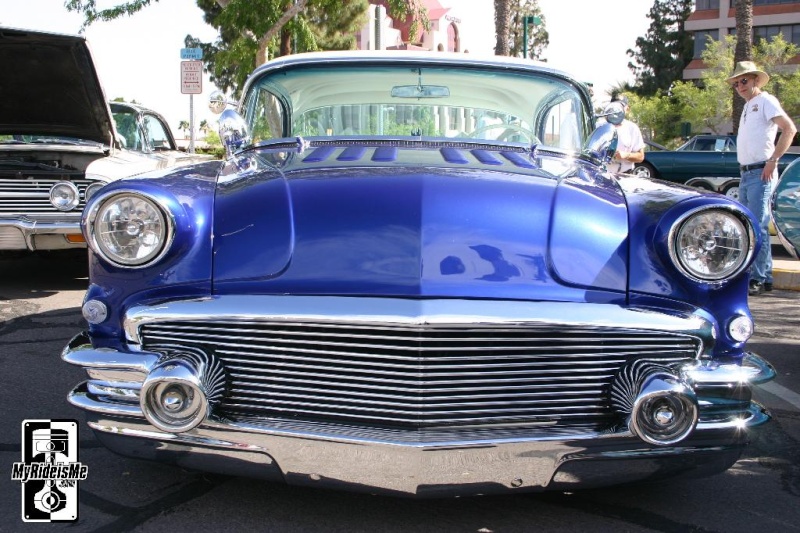 Perfect execution of a custom grille on a custom Buick Special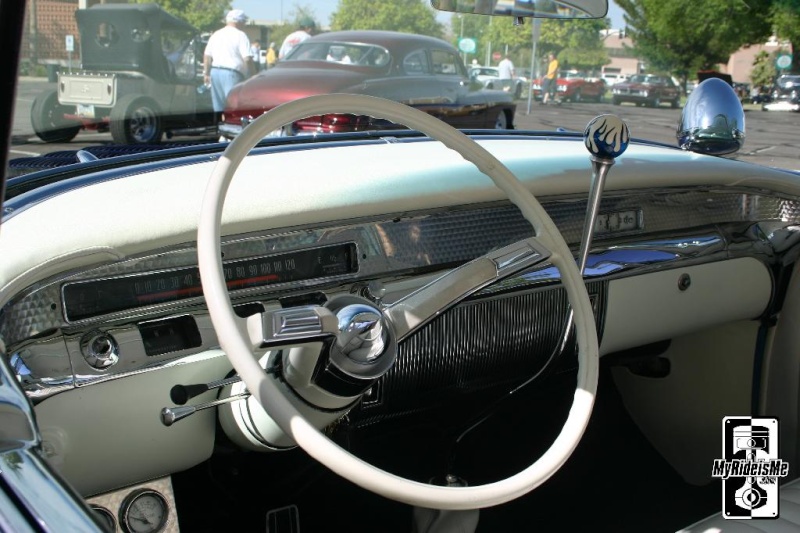 He had a mutual friend fix the bad spots and had an interior put in it and sent it to me in Detroit. From the beginning, the Buick was to look like I wanted my first Buick to look. There the sub frame and drive train work began. I found a donor '73 Buick Electra 225 and used the 455 engine and the 400 trans. The sub frame is '74 Nova welded in high to get the front end low and converted to disc brakes. The rear end came from the same Nova. Shortly after that, my wife and I decided to move to the Phoenix area. The car was then shipped back to Chandler (along with my '47 chopped Ford sedan) and sat untouched for about 5 years while we reset our lives.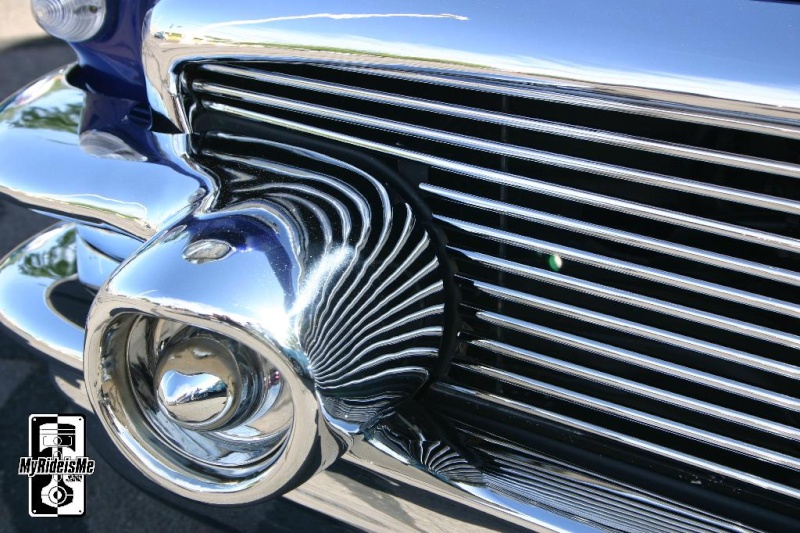 Selling the Ford freed up some cash to get the Buick on the road. It was finally street able in spring of 2000. I drove it for 5 years with blue and white primer, while I continued with body modifications, each time adding another spot of primer. The paint was done in August of '05, and turned out much better than I expected. I have done a lot of work on this car myself, but the fabrication and bodywork and paint and many other details were done by many other people in the Detroit area and locally. Be assured that I have written all the checks. There are many war stories with the build of this car as there are with all car builds, but I would be typing for hours to explain them all. Thanks, Ed
http://www.myrideisme.com/Blog/1956-buick-special-mild-custom/
Dernière édition par Predicta le Sam 9 Mai - 6:21, édité 1 fois

_________________
We don't care the People Says , Rock 'n' roll is here to stay - Danny & the Juniors - 1958

_________________
We don't care the People Says , Rock 'n' roll is here to stay - Danny & the Juniors - 1958
Sujets similaires
---
Permission de ce forum:
Vous
ne pouvez pas
répondre aux sujets dans ce forum