Prototype d'étude, la Panhard Dynavia serait aujourd'hui qualifiée de concept car révolutionnaire. Son objectif ? Obtenir sur une confortable berline quatre places le meilleur rapport performances/consommation, c'est-à-dire concilier vitesse et accélérations avec le primordial souci de l'économie.
La voiture est élaborée à partir de 1944 par Louis Bionnier. Une maquette au 1/5e est réalisée en 1945, qui sera notamment testée à l'Institut Aérotechnique de Saint-Cyr. Présentée au salon de Paris en 1948, la Dynavia fait sensation. La marque doyenne étonne par son audace.
Louis Bionnier a construit sa voiture à partir du châssis et de la mécanique de la Dyna 100, dont le flat-twin de 610 cm3 a été porté à 28 ch. Mais l'essentiel de ses recherches a concerné l'aérodynamique. Avec un Cx de 0,24 sur la voiture définitive (0,17 sur la maquette), la Dynavia atteint 130 km/h contre 100 km/h pour la Dyna de série. Cette performance la situe au niveau de modèles à la cylindrée trois fois supérieure et à la puissance double. Quant à la consommation, elle ne dépasse pas 3,5 litres/100 km à 80 km/h.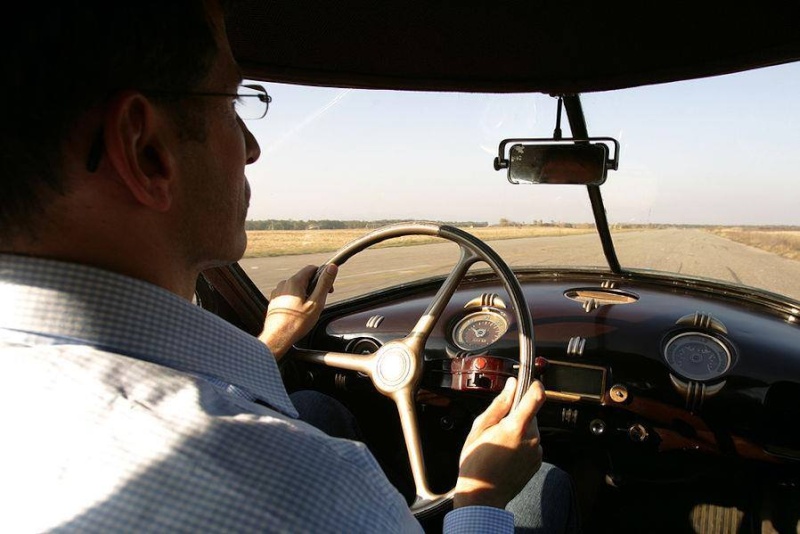 L'étude aérodynamique ne s'est pas limitée à la stricte pénétration dans l'air, elle a également porté sur la stabilité de la voiture. La forme a été dessinée pour que les poussées latérales de l'air (vent violent et remous lors du dépassement d'un véhicule) soient égales sur l'avant et sur l'arrière.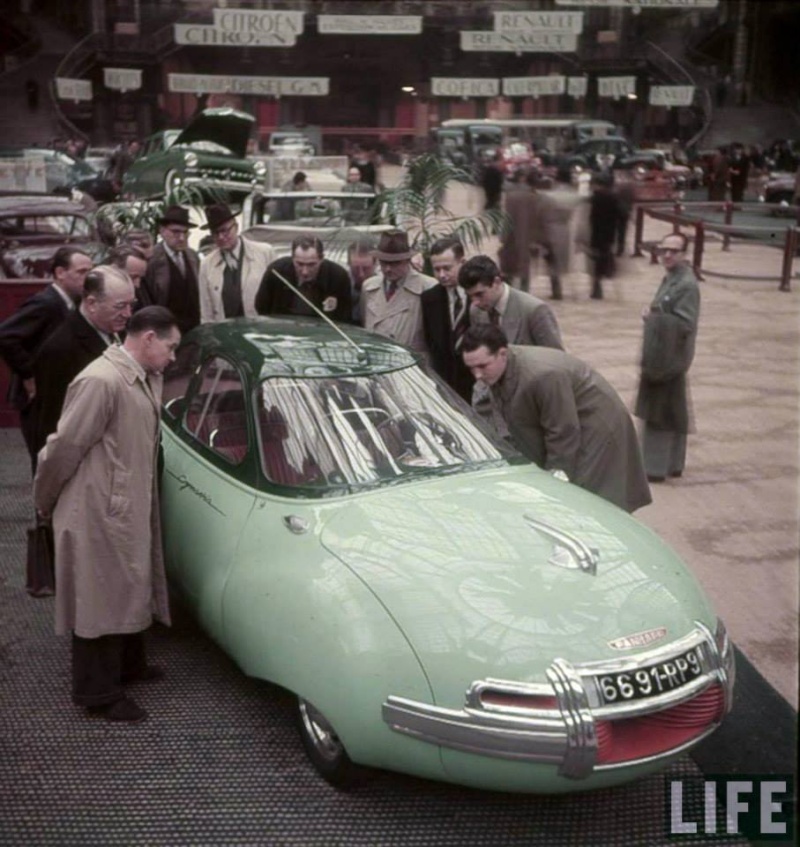 Voiture ou avion ? Malgré un porte-à-faux arrière excessif dû à un empattement trop court, le profil est époustouflant, avec sa forme de goutte d'eau intégrant ailes, phares et pare-chocs. Un ovni à la proue arrondie, à l'arrière fuyant en pointe, aux surfaces lisses ouvertes sur de grandes vitres et aux roues semi-enveloppées.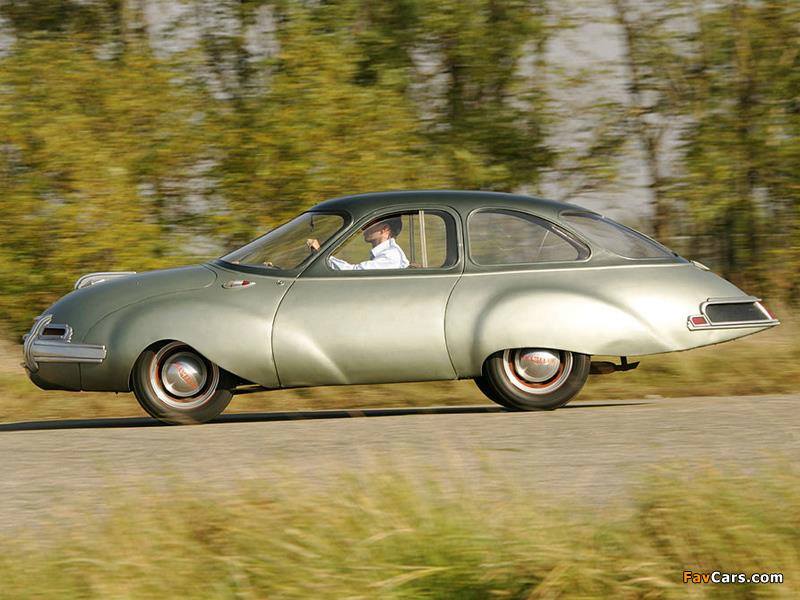 Hors du champ aérodynamique, la Dynavia affiche encore son rôle précurseur en proposant des solutions d'avenir. La partie antérieure de la carrosserie se soulève d'un bloc pour dégager entièrement la mécanique, tandis que l'éclairage, mis au point avec Cibié, se compose de trois projecteurs : un phare central installé dans la prise d'air est encadré par deux projecteurs latéraux à faisceau plat. Quant à la roue de secours, elle trouve refuge dans la pointe arrière.
Deux Dynavia sont construites, dont l'une est vendue dans l'Isère par le concessionnaire Panhard de Grenoble (elle a disparu). La rescapée, propriété de la SCM Panhard et Levassor, est exposée actuellement au Musée National de l'Automobile de Mulhouse-Collection Schlumpf.

_________________
We don't care the People Says , Rock 'n' roll is here to stay - Danny & the Juniors - 1958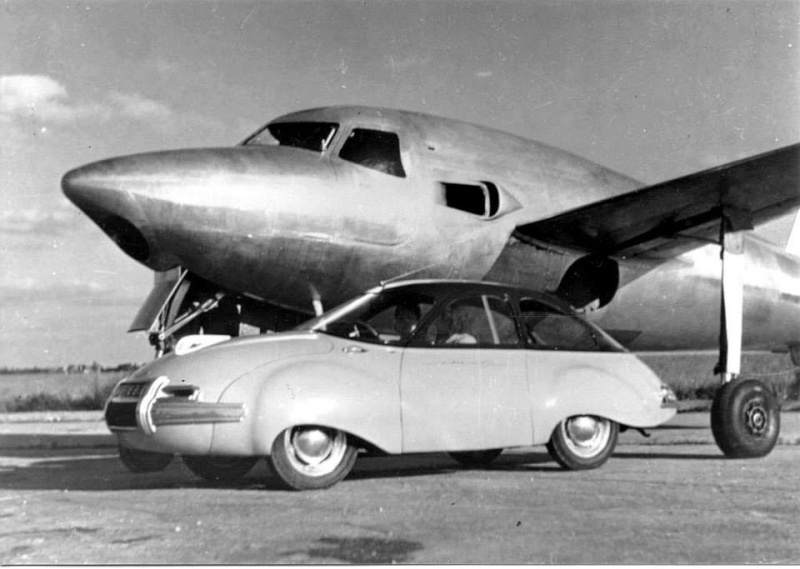 Pour améliorer l'habitabilité ainsi que l'accessibilité arrière, Panhard projettera une Dyna 6 dotée de quatre portes et six places. La voiture en restera au stade de la maquette (exposée à Rétromobile).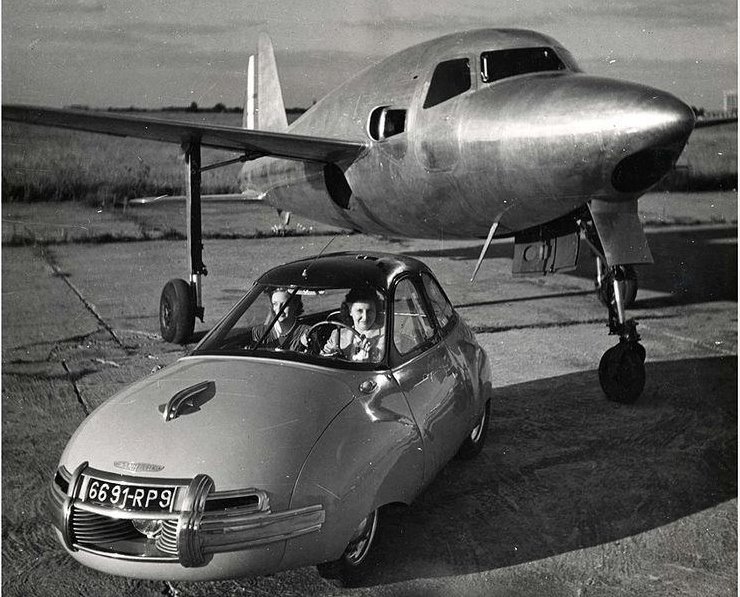 La Dynavia servira de base à l'étude de la Dyna 54, présentée fièrement par Panhard au salon de Paris 1953 sous le slogan : « 130 km/h, 7 litres, 6 places ». En outre, les études aérodynamiques de la Dynavia seront réutilisées, dont l'originale méthode d'enregistrement cinématographique de l'écoulement de l'air autour de la voiture grâce à de petites girouettes fixées sur la carrosserie et filmées en 16 mm…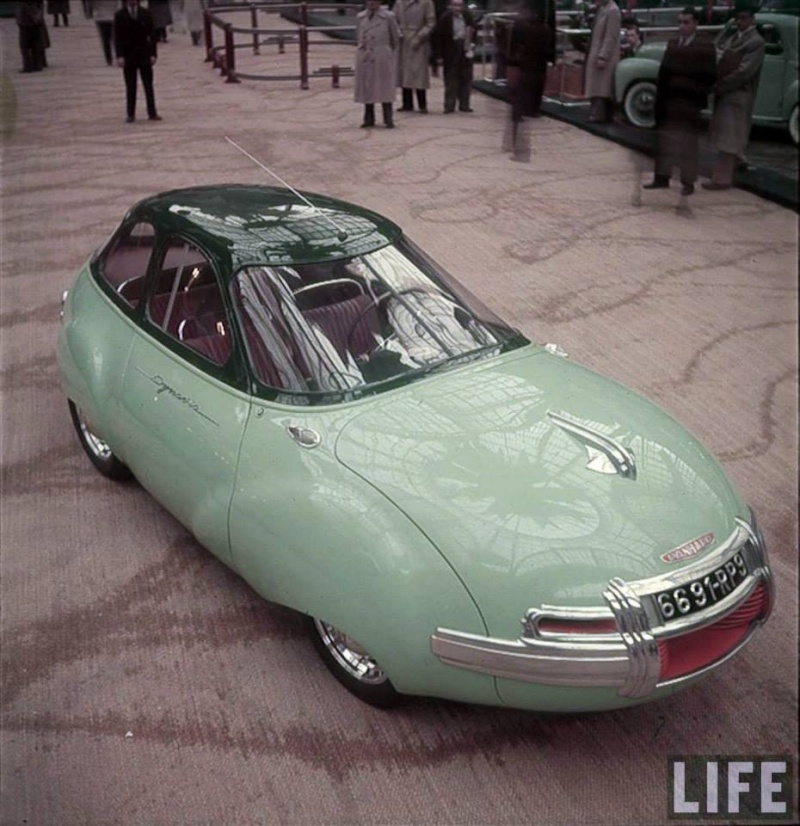 http://www.motorlegend.com/concept-car/panhard-dynavia/6,10941.html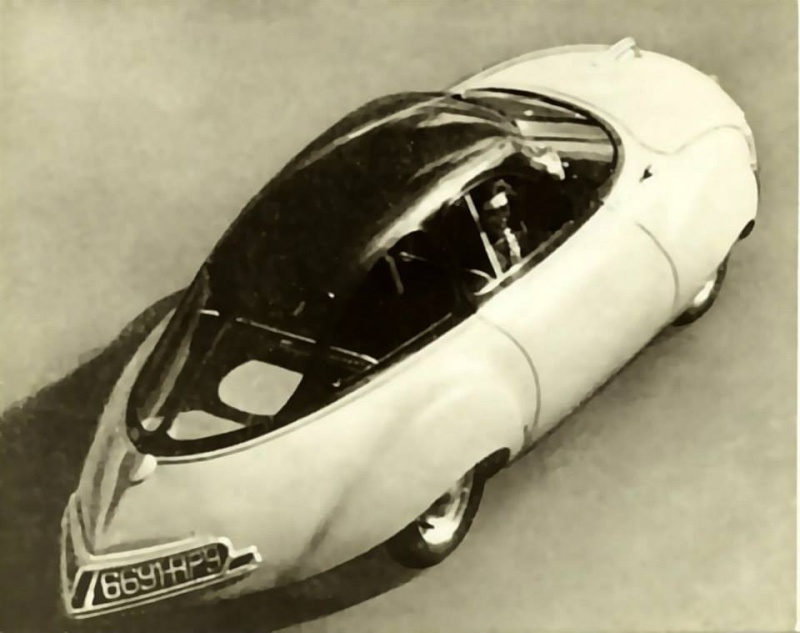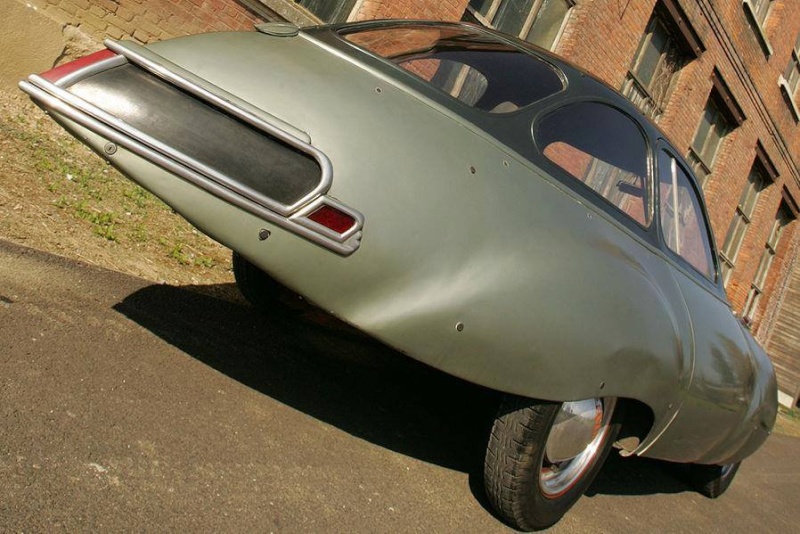 _________________
We don't care the People Says , Rock 'n' roll is here to stay - Danny & the Juniors - 1958

_________________
We don't care the People Says , Rock 'n' roll is here to stay - Danny & the Juniors - 1958

_________________
We don't care the People Says , Rock 'n' roll is here to stay - Danny & the Juniors - 1958

_________________
We don't care the People Says , Rock 'n' roll is here to stay - Danny & the Juniors - 1958
---
Permission de ce forum:
Vous
ne pouvez pas
répondre aux sujets dans ce forum