One of the first scale models of 1960s Cadillac concept cars was a close-coupled coupe with approved 1963 lower-body styling but a much longer front -- truly enormous, in fact -- plus a dramatically tapered fastback roof of the sort favored by corporate design chief William L. Mitchell. Gradually, work proceeded through scale- and full-size clay models designed from the ground up.
Jordan emphasized that it was all mostly for fun: "It was a two-passenger Cad with 16 cylinders all right, but it was done just to make a statement about the heritage of Cadillac and where we were going with the image. . . .
"We built several scale models and one full-size clay. The concept of all was invariably the same: a long-hooded car to contain the long engine. These designs were exaggerated, almost cartoon-like, but exciting to work on. This was one of our pet advanced projects at the time."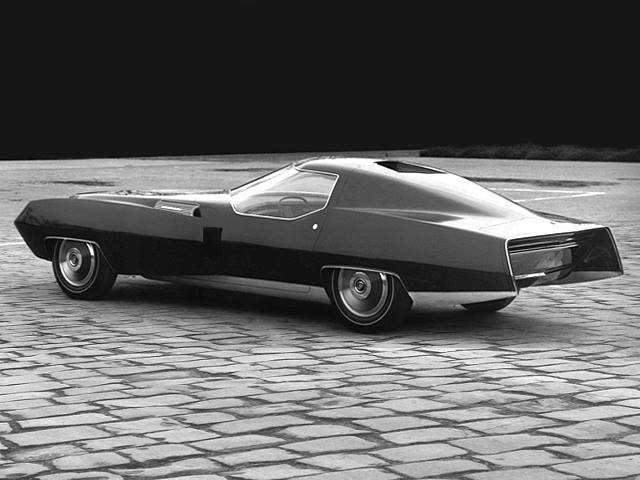 Still, somebody must have taken this work seriously, for by December 1965 the new multi-cylinder Cadillac had won "official" status as one of GM's famous "Xperimental Projects": XP-840. This progressed to a full-size mockup for a two-seat V-16 fastback coupe.
Typically shown in the GM Design viewing court, it continued the "substantial" look of earlier proposals, most notably in profile, plus a domed "prow" hood and matching vee'd windshield.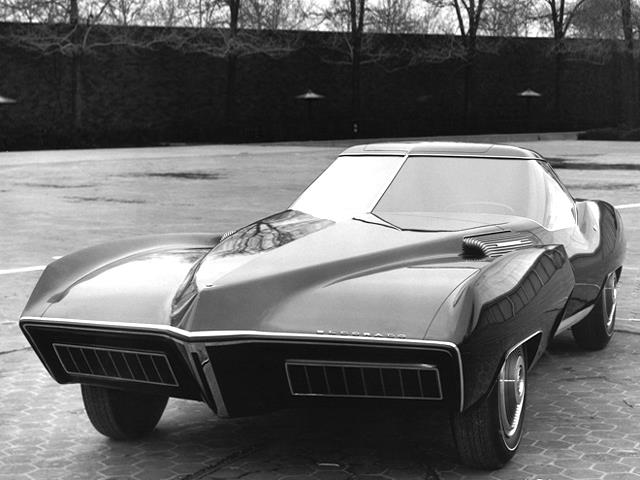 But there were many startling firsts here -- like no back window or inside rearview mirror; instead, a narrow slit was cut into the roof as a viewport for a rear-facing TV camera
As photos testify, designers really cut loose on this two-passenger fastback, giving it a massive undercut nose, semi-separate front fenders, a huge wrapped windshield sans A-pillars, double-notched beltline, a back panel deeply inset between bold "outrigger" rear fenderlines, and the ribbed "cuffs" spilling out and down from the hood to recall the outside exhaust pipes of Classic days.
Nameplates read "Eldorado," but probably just for convenience. Cadillac had no need for a new V-12 or V-16, and all the design work toward such a car was done mainly in speculative fun.
Go to our final section to read about more of 1960s Cadillac concept cars.
lien:
http://auto.howstuffworks.com/1960s-cadillac-concept-cars2.htm

_________________
We don't care the People Says , Rock 'n' roll is here to stay - Danny & the Juniors - 1958
---
Permission de ce forum:
Vous
ne pouvez pas
répondre aux sujets dans ce forum