Buzz and the Flyers  est un groupe de Rockabilly et Rock rock'n'roll américain du début des 1980's. Le groupe se forme à Columbus dans l'Ohio, mais s'est en se déplaçant à New York, qu'ils trouvent le succès.   Buzz Wayne chanteur et guitare rythmique est accompagné depuis le début de la formation par son viel ami de Cleveland le guitariste soliste Michael Gene, à New York ils sont rejoint par Rock rock'n'roll (c'est son pseudo!!!) un batteur de Brooklin, puis par le contrebassiste Pete Morgan, qui sera remplacé par la suite par R.E. Landau. Dés leur début il recherche à reproduire le son du rockabilly des fifties, mais en fait ils sont au même titre que les Stray Cats un des meilleurs exemple du néo rockabilly primitif. A New York ils se font une énorme réputation auprès du public des fans de Rock rock'n'roll américains.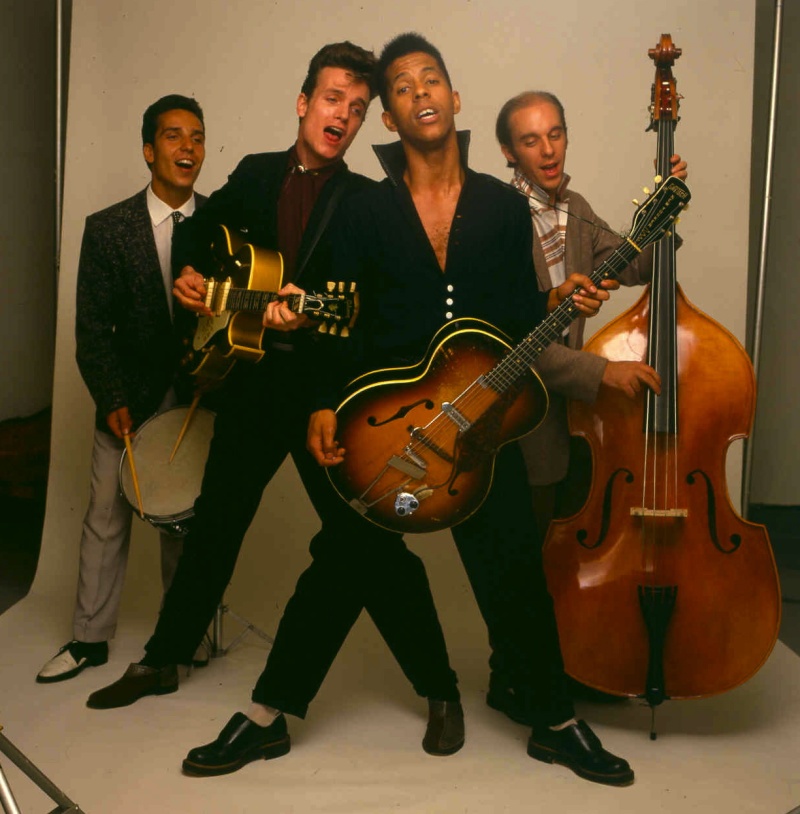 L'album Nervous Records
Buzz and the Flyers
NERD 006 compile des titres du groupe enregistré entre 1978 et 1981. Peu de reprise si ce n'est
Little Pig
(Dale Hawkins),
Let's Bop
(Jack Earls),
Dance to the Bop
(Gene Vincent) et
Everybody's movin'
(Glen Glenn), les autres titres sont des compositions rockabilly trés réussie à la fois puriste et moderne comme
You gal crazy gal you, Go cat wild
(un chef d'oeuvre du néo rockabilly),
My baby can't be satisfied, Every walk of life, New girl friend, More like love, Boomerang
(un autre petit chef d'oeuvre) et
Kiss the girl
tous dus aux talents de Buzz et Michael.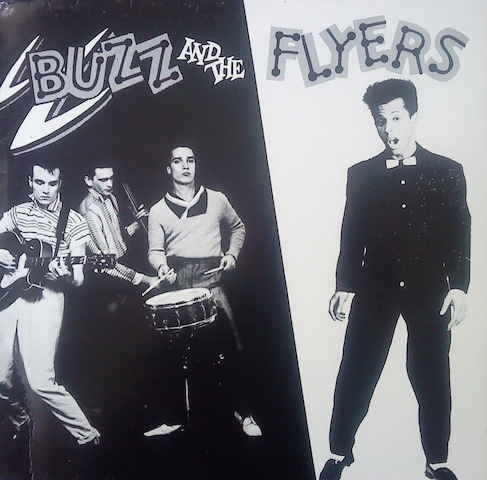 _________________
We don't care the People Says , Rock 'n' roll is here to stay - Danny & the Juniors - 1958

_________________
We don't care the People Says , Rock 'n' roll is here to stay - Danny & the Juniors - 1958

_________________
We don't care the People Says , Rock 'n' roll is here to stay - Danny & the Juniors - 1958

_________________
We don't care the People Says , Rock 'n' roll is here to stay - Danny & the Juniors - 1958

_________________
We don't care the People Says , Rock 'n' roll is here to stay - Danny & the Juniors - 1958

_________________
We don't care the People Says , Rock 'n' roll is here to stay - Danny & the Juniors - 1958

_________________
We don't care the People Says , Rock 'n' roll is here to stay - Danny & the Juniors - 1958

_________________
We don't care the People Says , Rock 'n' roll is here to stay - Danny & the Juniors - 1958
---
Permission de ce forum:
Vous
ne pouvez pas
répondre aux sujets dans ce forum