Les Blasters est un des groupes les plus influents dans le domaine du Rock 'n' roll à la fin des années 1970 et début des années 80 aux USA en même temps que les Stray Cats, mais dans un registre et un style totalement différent. Le groupe est originaire de Downey en Californie et formé par Phil Alvin (chant)  et son frère Dave Alvin  (guitare solo) du bassiste John Bazz qui sont rejoint par  Bill Bateman à la batterie.
C'est en 1979 que commence réellement l'histoire des Blasters qui commence à se faire un nom dans le domaine du rhythm and blues original des fifties qu'ils jouent avec succès dans les bars de bikers de la région de Los Angeles. C'est doucement mais surement, que le groupe devient un symbole de la scène rock de Los Angeles au côté des Los Lobos et de X. Leurs premiers enregistrements sont produit par le légendaire label de rockabilly de la côte Ouest Rollin' Rock.  Ils collaborent aux enregistrements d'artistes comme John Cougar Mellecamp et Lee Allen.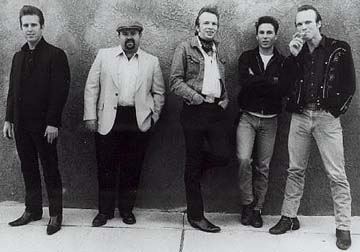 Le succès il le rencontre avec l'album
The Blasters
sur Slash records distribué en France par disc AZ AZ/ 2 419 de 1982, qui contient 12 excellent compositions de rock 'n' roll dont  5 gros  classiques du genre
Marie marie
(archi repris durant la décennie)
I'm Shakin'
,
Border radio
,
American music
et 
So long baby goodbye
(l'original du
Ca cogne
des Alligators).  Les autres titres
No other girl, Hollywood bed, Never no more blues, This is iut, Higway 61 , I love you so
  et
Stop the clock
sont également de  bon rock 'n' roll à la fois fidèle au son des fifties et complètement de leur temps. Se rajoute sur ce disque le pianiste Gene Taylor et les deux saxophonistes Lee Allen et Steve Berlin.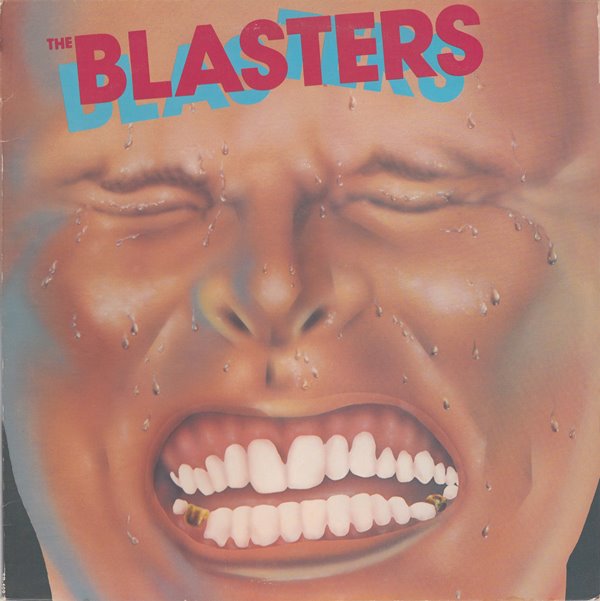 On peut noter cette même  le  live 
Live at the venue London
  qui est réellement de la dynamite et qui contient 5 fantastiques reprises de rock ou rockabilly des fifties comme
High school confidential, Rock boppin' baby, Keep a knockin', Go go go
, et
Roll 'em pete
et la  bonne compos
I don't want to 
Dans leurs style particulier et original il réalise en Janvier 1983 un autre album
Non fiction
réellement excellent qui malheureusement n'obtiendra pas le succès de leur premier lp , il contient 11 titres fabuleux plein du boogie rock 'n' roll caractéristique des Blasters:
Red rose, Barefoot rock, Bus station, One more dance, It must be love, Jubilee train, Long white cadillac, Fool's paradise, Boomtown, Leaving
et
Tag along
.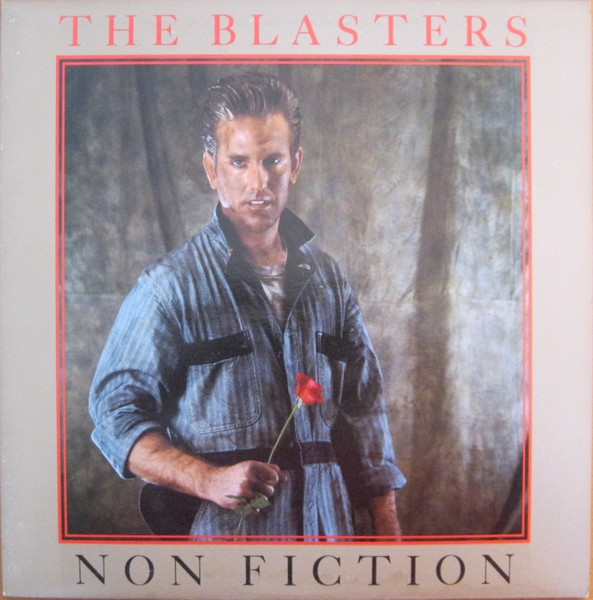 Enfin on peut noter l'album
Hard line
de 1985 toujours sur Slash  sans saxophones, avec des influences Cajun sur certains titres, et un jeu de guitare de Dave encore plus époustouflant de créativité.    On y trouve une suite de trés bon rock:
Trouble bound, Just another sunday, Hey girl, Dark night, Little Honey, Samson Delilah, Colored lights, Help you dream, Common man
et
rock n'roll will stand
.
On peut noter que leur titre
Dark night
de cet album sera utilisé dans un épisode de la série
Miami Vice
en 1985, mais aussi dans la bande original du film de Quentin Tarentino et Robert Rodriguez 
Une nuit en enfer
(
From Dusk Till Dawn
.)
,
et enfin ils apparaissent et interprètent deux titres dans le film
Street of fire
de Walter Hill. Le groupe se séparrent lorsque Dave Alvin commence avec succès sa carrière solo en 1986.

_________________
We don't care the People Says , Rock 'n' roll is here to stay - Danny & the Juniors - 1958

_________________
We don't care the People Says , Rock 'n' roll is here to stay - Danny & the Juniors - 1958

_________________
We don't care the People Says , Rock 'n' roll is here to stay - Danny & the Juniors - 1958

_________________
We don't care the People Says , Rock 'n' roll is here to stay - Danny & the Juniors - 1958

_________________
We don't care the People Says , Rock 'n' roll is here to stay - Danny & the Juniors - 1958

_________________
We don't care the People Says , Rock 'n' roll is here to stay - Danny & the Juniors - 1958

_________________
We don't care the People Says , Rock 'n' roll is here to stay - Danny & the Juniors - 1958

_________________
We don't care the People Says , Rock 'n' roll is here to stay - Danny & the Juniors - 1958

_________________
We don't care the People Says , Rock 'n' roll is here to stay - Danny & the Juniors - 1958

_________________
We don't care the People Says , Rock 'n' roll is here to stay - Danny & the Juniors - 1958
---
Permission de ce forum:
Vous
ne pouvez pas
répondre aux sujets dans ce forum