Charlie Feathers est un véritable styliste du rockabilly à la fois puriste aux sonorités roots que complètement déjanté et incontrolable. Il est né en 1932 à Holly Spring (Mississippi), il est un pionnier du rockabilly cotoyant chez Sun Elvis Presley, mais Sam Phillips (producteur de Sun) sort ses enregistrements sur sa filiale Flip records, Feathers quia l'époque fait du hillbilly rock, part chercher sa chance sur d'autres labels en 1955 chez Meteor et en 1956 chez King. Les faces qu'il met alors en boite sont de véritables petits chef d'oeuvre, au point d'influencer toute une génération de chanteur de rock 'n' roll et rockabilly mais également des groupes "plus punk" comme les Cramps ou les Meteors.
On peut citer entre autres les titres
Get With It
,
Tongue-Tied Jill,Can't Hardly Stand It, One Hand Loose, Nobody's Woman
et
Too Much Alike
. Au début des sixties il change souvent de label et met en boite d'autres merveilles comme
Jungle Fever
et
Wild Wild Party
. Il réalise pour Rollin' Rock un autre chef d'oeuvre
That Certain Female
au début des 1970's
Je consacre cet article à la période Rockabilly de Charlie Feathers c'est à dire essentiellement ses enregistrements sur les labels Meteor et King. Un peu d'histoire tout d'abord, Charlie est originaire de Holly Spring (Massachusetts), en 1950 sa famille déménage à Memphis, c'est pour cette raison qu'il peut enregistrer chez Sun records à la même période qu'Elvis Presley mais là ou Elvis fait déjas du rockabilly Charlie fait plutôt du Hillbilly bop de grande qualité, mais pas encore ses faces rockabilly (je consacrerai un article sur les faces Sun de Charlie Feathers). Après quelques simple pour le label de Sam Phillips, il part pour d'autres cieux chez Meteor et King.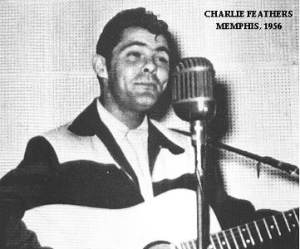 En Juin 1956 sort son légendaire simple
Tongue tied Jill / Get with it
(Meteor 5032), puis ensuite passe chez King  sort  une suite de simple de rockabilly sauvage en Octobre sort
Everybody's Lovin' My Baby
/
Can't Hardly Stand It
  ( King 45-4971),  en Décembre
One Hand Loose
 /
Bottle To The Baby
( King 45-4997 ), en Mars 1957
Nobody's Woman
/
When You Decide
(King 45-5022) et en Avril 1957
Too Much Alike
/
When You Come Around
(King 45-5043 ), ensuite il enregistre un dernier simple fifties pour Kay records en Juin 1958
Jungle Fever
/
Why Don't You
(Kay 1001).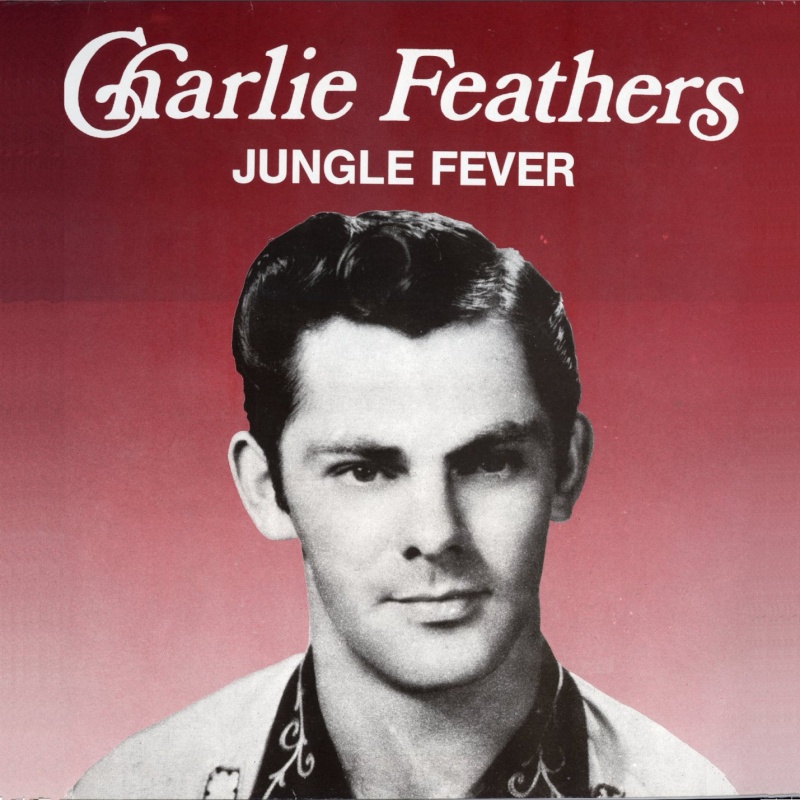 Même si les titres de ces sessions sont fantastiques il fait attendre les 1980's pour qu'un lp 33 tours les compile pour notre plus grand bonheur .
Ce lp
Jungle Fever
sur Kay records (Kay 5045) rajoute aux faces Meteor, King et Kay les simples
Wild Wild Party
/
Today And Tomorrow
  qui sort sur Memphis records (M-103) en Octobre 1961,
Tear it up
(reprise de J. Burnette)/
Stutterin' Cindy
  qui sort sur Philwood records ( P-223 ) en Octobre 1968,
Uh huh honey
/
A Wedding Gown Of White
(deux titres de Eddie Bond) qui sort sur Pompadour records (Pompadour 231 ) en 1973 et deux titres Rollin' rock
That certain female
(qui sera dan la B O du film
Kill bill Vol 1
de Quentin Tarantino) et
She set me free.

_________________
We don't care the People Says , Rock 'n' roll is here to stay - Danny & the Juniors - 1958
Sujets similaires
---
Permission de ce forum:
Vous
ne pouvez pas
répondre aux sujets dans ce forum