gerykats




Messages

: 82


Date d'inscription

: 26/07/2013



En 1939 la General Motors décide la construction de 12 "Futurliner", un mélange improbable d'autobus et de locomotive.
Dessinés par Harley Earl pour la General Motors. Ces véhicules ont été utilisés lors des "Parade of progress", organisées par General Motor de 1940 à1941 puis de 1953 à 1956. Les "Parade of progress", expositions itinérantes, servaient à démontrer le savoir-faire et la vision du futur de GM à travers l'Amérique du Nord.
Douze Futurliners allaient ainsi de ville en ville, accompagnés des véhicules de l'année de GM. La "Parade of Progress" s'arrêta en 1956, victime de la télévision.
Les "Futurliners", équipés de quatre roues motrices, mesuraient 10m de long pour 3,6 de haut et pesaient 11 tonnes, construits sur un chassis de GMC militaire ils étaient motorisés par un 4 cylindre en ligne diesel. La cabine du chauffeur était en Perplex, comme les cokpit des chasseurs.
En 1953, la deuxieme génération recut un moteur 6 cylindre en ligne, 4949 cm3 à essence accolé à une boite 8 vitesses. 4 courtes, 4 longues. Le tout atteignant une vitesse de pointe de 72km/h. Les freins étaient si inefficaces que les chauffeurs avaient pour consigne de toujours maintenir une distance de 300 pieds entre les véhicules.
Le "Machin" en action...
(Désolé d'exploser la page, mais cette photo ne mérite pas d'être réduite ! (1900x1000)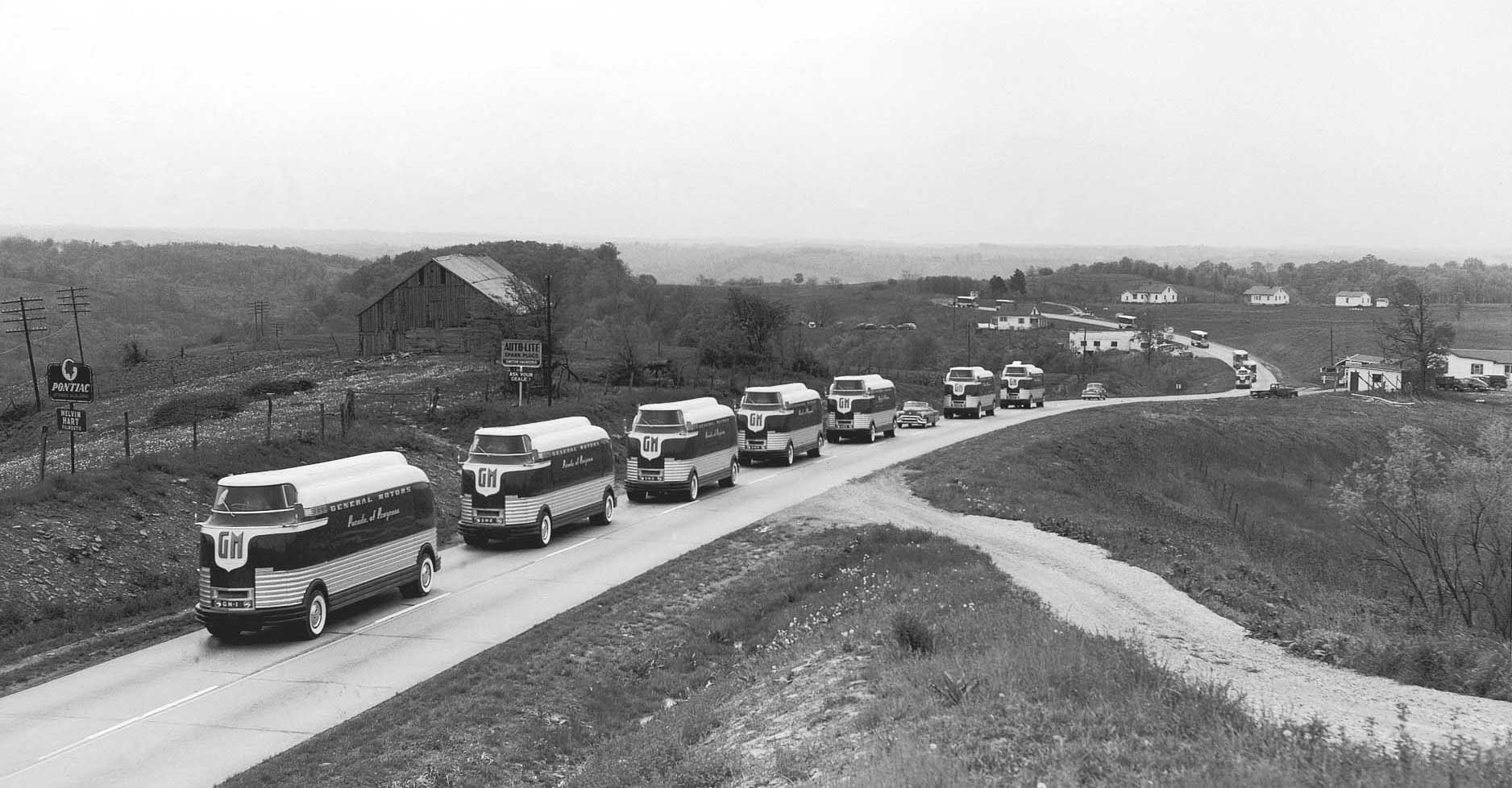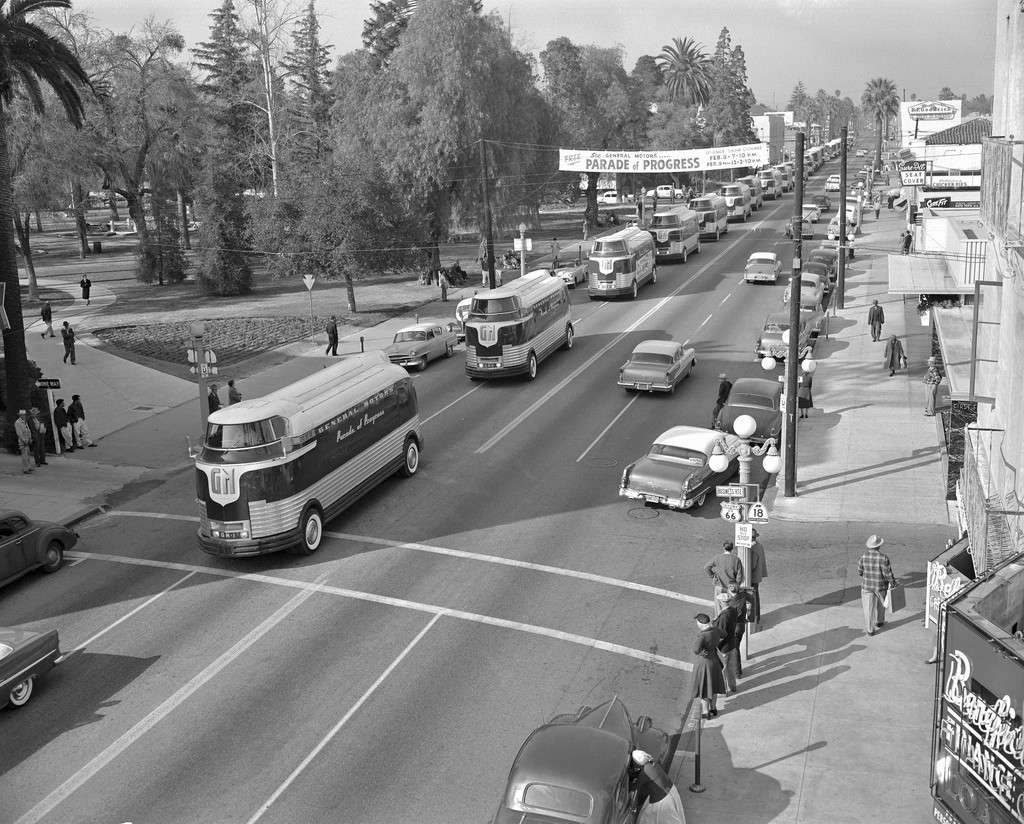 _________________
Si vis pacem, para bellum !....................................................

Magic-Tonio




Messages

: 191


Date d'inscription

: 27/02/2013



The radical 1950 GM Futurliner is a whole-lot-of bus. It's quite fitting that it also commands an equally ginormous price tag. This pristine example drew a substantial amount of fanfare when it went up for auction at the 2015 Barrett-Jackson Scottsdale event on Saturday, and even more when the gavel fell for $4 million.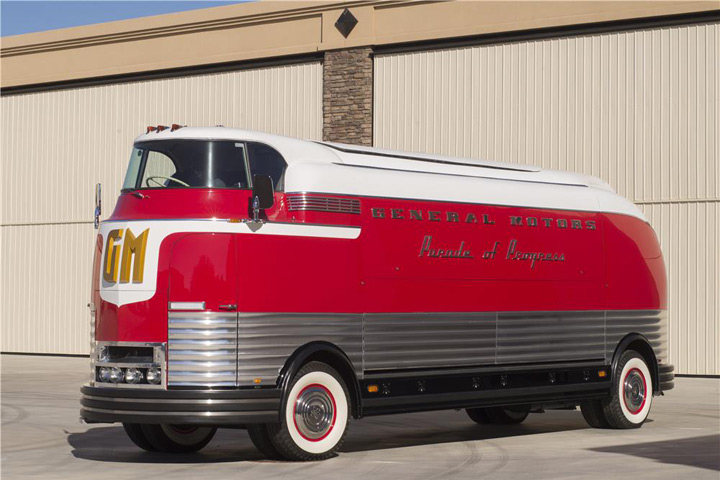 The story behind the futuristic hauler is no less exciting. In 1936, General Motors created the Parade of Progress – a campaign to exhibit GM's vision of the future to the American public in the form of a traveling exhibition. By 1939 at the New York World's Fair, GM raised its own bar with the introduction of the Futurliner bus, which would become the new packhorse of the traveling show. Imagine seeing one of these cruise through your rural town in the 1940s.
On its flank, a 16-foot side panel opens up to reveal a retractable stage, complete with lights and its own PA system. A scant 12 Futurliners were built under the direction of GM design boss Harley Earl, of which only nine remain and three are said to run. This stellar example is one of that coveted trio.
The Futurliners originally drew power from a four-cylinder diesel engine; however this bus was restored and given a livelier beating heart in the form of a 400ci GM truck engine. This example came up for auction in 2006 and in quite the memorable fashion. The owner had been hoping to get more than $600,000 for the brute. It hammered for a formidable $4.1 million.
New owner Ron Pratte then set about having the Futurliner re-restored, now gaveling for the aforementioned $4 million bid. More spectacular than the bus itself, Ron donated all the proceeds to benefit the Armed Forces Foundation. A great vehicle and a great cause.
https://autos.yahoo.com/news/gm-futurliner-bus-auctions-millions-193055727.html

_________________
We don't care the People Says , Rock 'n' roll is here to stay - Danny & the Juniors - 1958
Aaaaaaaaaahhhhhhhhhhhhh!!!! Les FutureLiners!!!!!!!!
La première fois que j'en ai vu un, j'en suis tombé raide dingue! Quel design!

_________________
Rien ne vaut le son du V8 le soir au coin du bois.

The Red Baron




Messages

: 744


Date d'inscription

: 01/07/2014


Age

: 53


Localisation

: Bordeaux



T'ain ! Je viens de remarquer que les roues directrices sont elles aussi jumelées !
Ça doit être bien mortel pour tourner les roues tout de même !
_________________
Ça pourrait être pire...

Tristan




Messages

: 643


Date d'inscription

: 15/11/2012


Localisation

: Tolosa



Ce topic a été posté hier!
Et pour ceux qui ont CanalSat et la chaine Discovery, hier soir, jeudi 29 janvier 2015, il-y-avait à 20h45 l'émission de Chip Foose "Overhaulin", qui refesait une Porshe 356, avec la greffe d'une vitre arrière de Cox Ovale.
Mais surtout, juste après, il-y-avait l'émission nazement appelée "Full Métal Plaquettes" en France, qui relate les errements customistiques, roddesques et pro-touringuistiques de l'atelier Kinding It Customs, dirigé par Dave Kinding! Et devinez ce qu'un gonze lui a demandé de restaurer? Je vous le donne Emile: un FUTURELINER!!!
Oui Madame! C'était le premier volet!
La semaine prochaine, c'est la suite et fin. Le projet s'est étalé sur 1 1/2 an, avec enlèvement de tous les morceaux de structure malades (pas de protection anti corrosion lors de la construction, re-fabrication de la structure, réfection du moteur 6 cylindres essence, de la rampe d'éclairage téléscopique sur le toit, etc.........
J'étais scotché devant ma télé!!!!!!!
A noter que pour passer le temps, dans la même émission, ils montraient le projet du patron qui a modifié une voiture à pédale Buick en gasser, avec petit compresseur sur le capot, nez en l'air et roues avant fines à bâtons, et roues arrières de karting avec slicks! Une tuerie!
Pour info, on voit également sur les chaines de CanalSat les émissions de Gas Monkey Garage de Las Vegas.
Par le passé sur l'Austin Speed Shop (Jesse James) où on a pu voir entre autre la fabrication du Model A 5 fenêtres blanc de Paul Teutul Sr, sur Boyd Coddington, sur un atelier dirigé par Rick Dore aussi. Dans cette émission, il vont voir des gonzes qui ont amassé plein de caisses dans leur vie et qui pourrissent dehors ou sont entreposées dans un garage, proposent au proprio de ne garder qu'une caisse, et de vendre tout le reste pour financer la restauration de celle qu'ils gardent. On a eu droit à Camaro 69, Challenger 70, van Corvair, et j'en passe!
On a droit aussi à des émissions récentes de Top Gear ou Wheeler Dealers (les deux britishs, le petit gros et le mécano qui mesure 3 mètres 20), et bien d'autres!
Bref! Je me nourri à ce genre de trucs! Parce-que "Plus Belle La Vie"......

_________________
Rien ne vaut le son du V8 le soir au coin du bois.

The Red Baron




Messages

: 744


Date d'inscription

: 01/07/2014


Age

: 53


Localisation

: Bordeaux




_________________
We don't care the People Says , Rock 'n' roll is here to stay - Danny & the Juniors - 1958

_________________
Rien ne vaut le son du V8 le soir au coin du bois.

The Red Baron




Messages

: 744


Date d'inscription

: 01/07/2014


Age

: 53


Localisation

: Bordeaux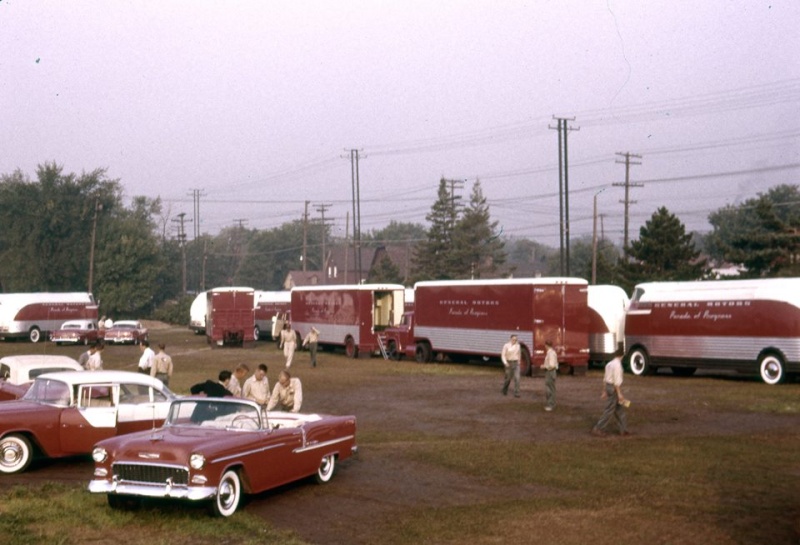 _________________
We don't care the People Says , Rock 'n' roll is here to stay - Danny & the Juniors - 1958
Sujets similaires
---
Permission de ce forum:
Vous
ne pouvez pas
répondre aux sujets dans ce forum