Page 8 sur 8 •
1, 2, 3, 4, 5, 6, 7, 8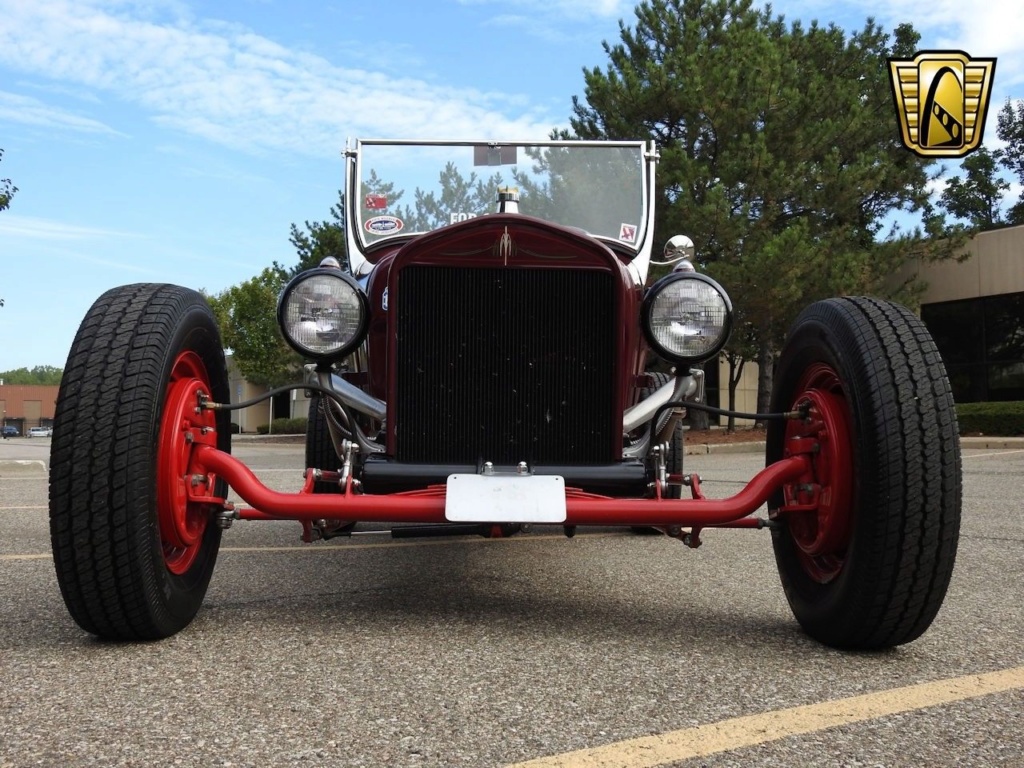 This 1927 Ford has been completely customized as a Hot Rod with a style of its own that catches a lot of attention everywhere it goes. The first thing that you will notice is the Maroon exterior that is a great color that really pops with the custom painted graphics and offsets the red frame. Other exterior features such as the perfect choice of wheels give this roadstera real classic look. Inside this great roadster you will find red vinyl seats and door panels that are extremely comfortable and really stand out from the jet-black vinyl floor, the brushed metal dashboard matches perfectly with the black faced gauges with chrome rings, and the long handle floor shifter with the piston shift knob that finishes off the custom look. This roadster was built for performance to match its looks as well with a Flat-Head V8 that has plenty of horsepower with a sweet looking twin carb setup, heads that are painted red to match, and a custom set of headers finishing off the unique look of this roadster. All new suspension ensures that this roadster will handle great while cruising around on the weekend or heading to show off at the local car show.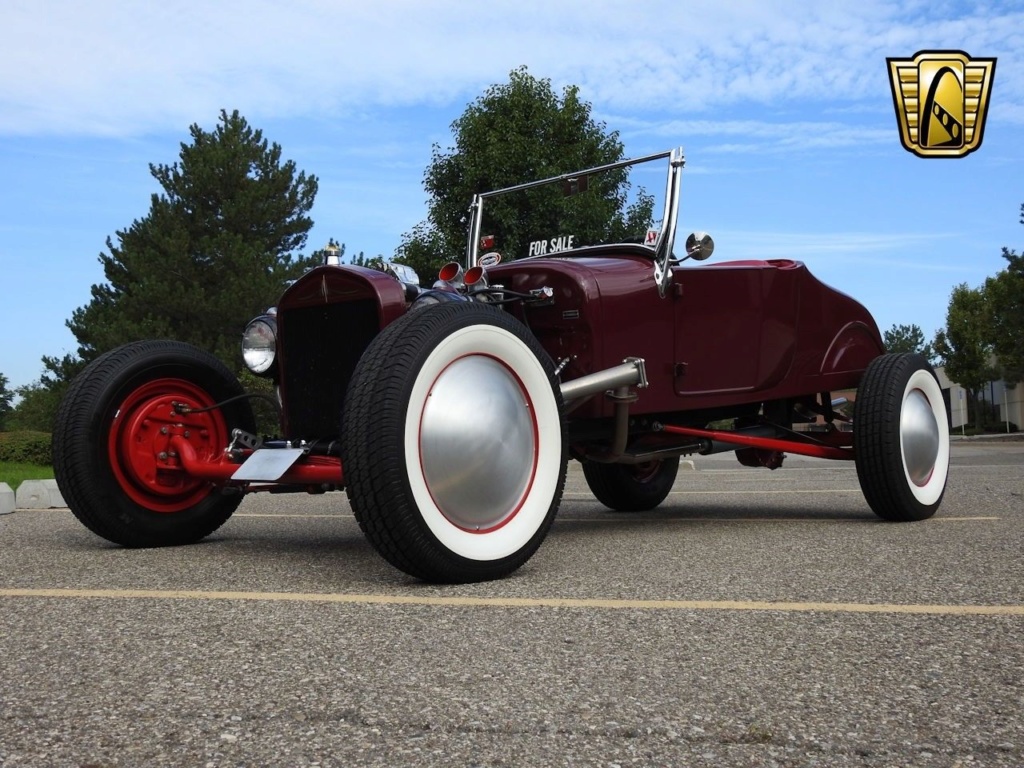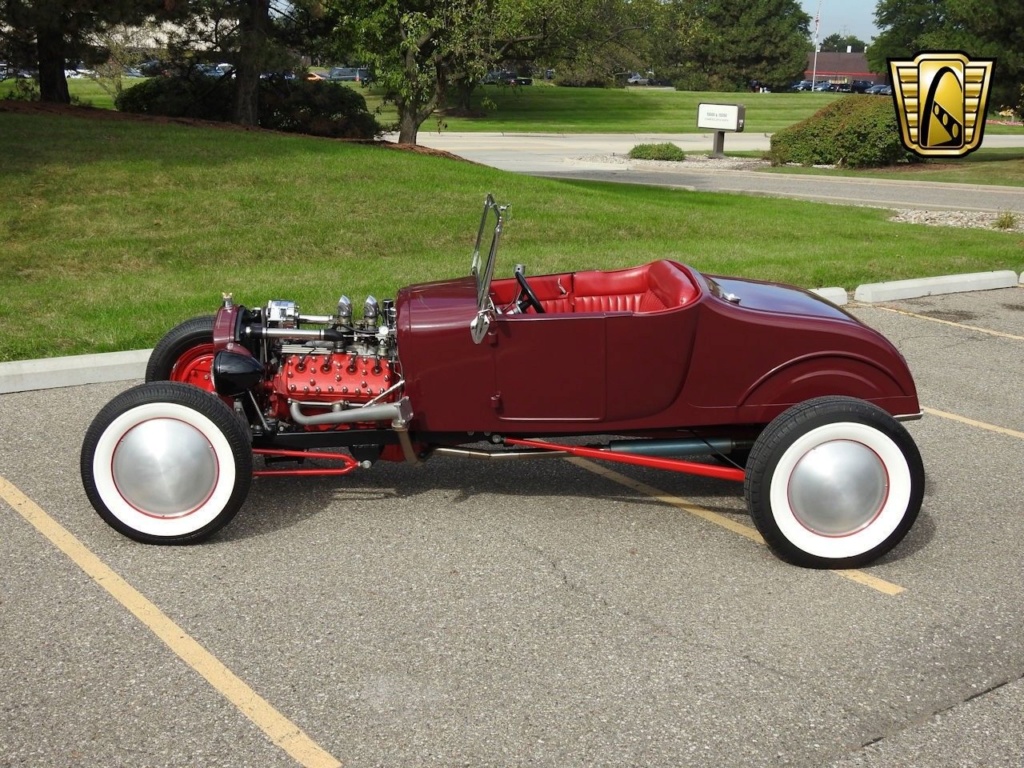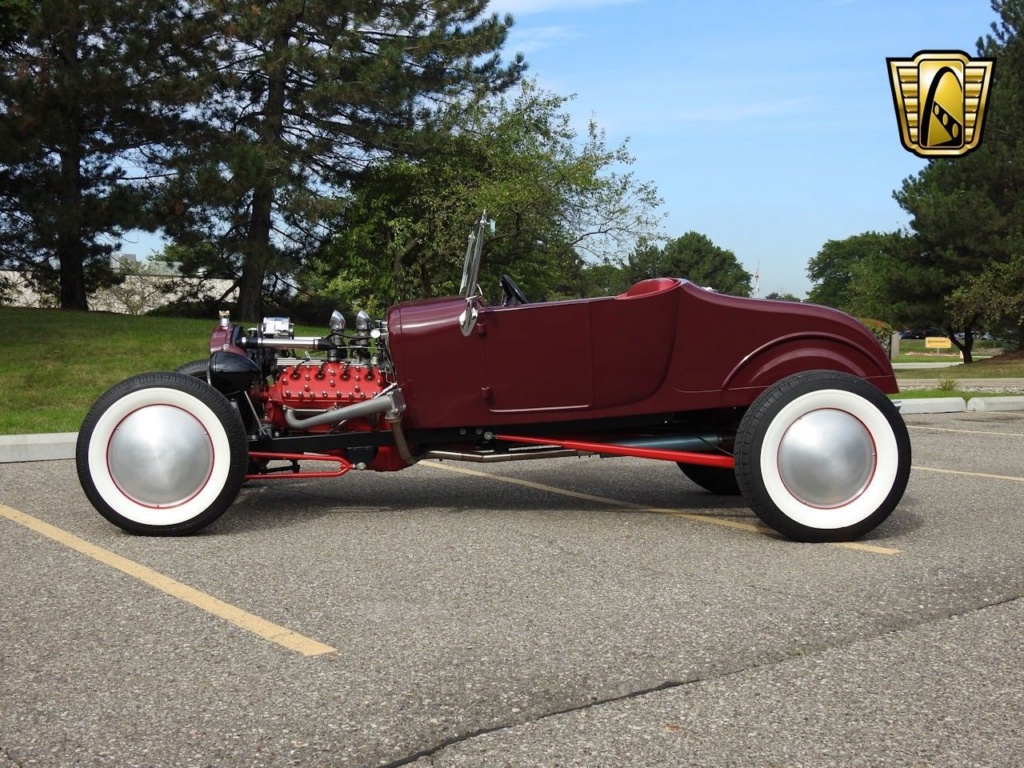 Exterior Color:
Burgundy
Interior Color:
Red
Body Type:
Convertible
Transmission:
3 Speed Manual
Engine:
239 CID Flathead V8

_________________
We don't care the People Says , Rock 'n' roll is here to stay - Danny & the Juniors - 1958

_________________
We don't care the People Says , Rock 'n' roll is here to stay - Danny & the Juniors - 1958

_________________
We don't care the People Says , Rock 'n' roll is here to stay - Danny & the Juniors - 1958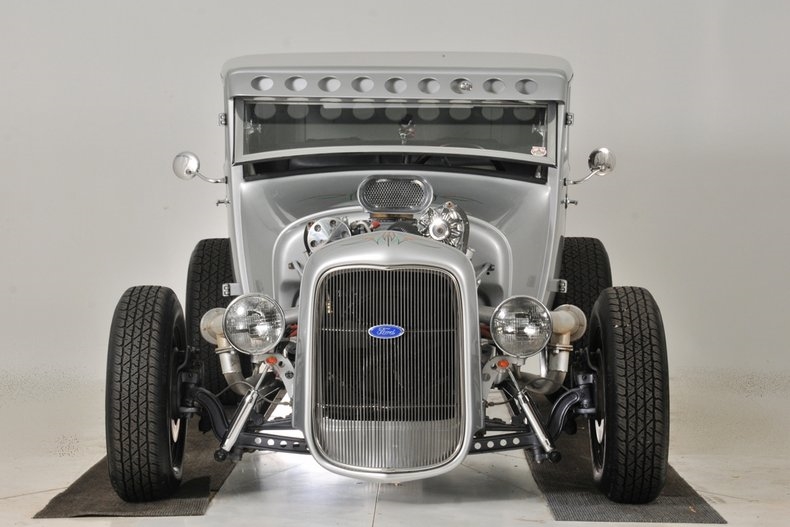 Exterior Color:
Silver
Interior Color:
Gray
Body Type:
Coupe
Transmission:
700R4 Overdrive Auto
Engine:
355-300 H.P.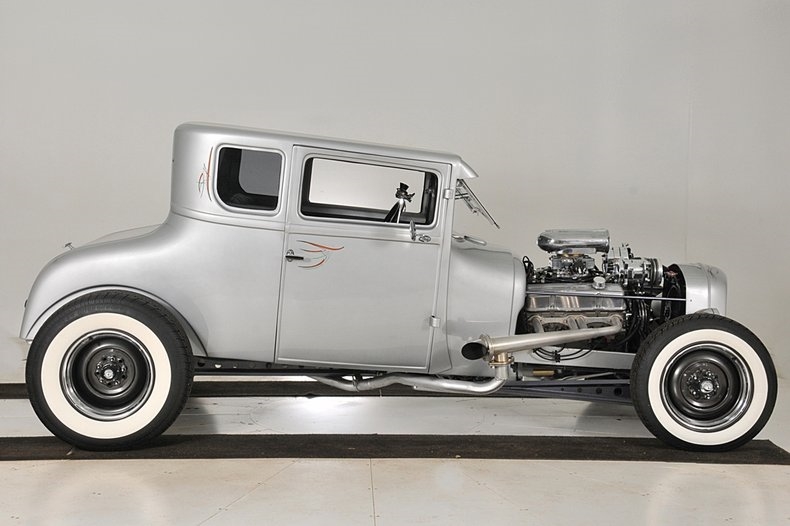 ery cool nostalgic built hot rod. The chopped top, aggressive stance, open headers and fat white walls really make it. Unique too, when is the last time you have seen a flat top Model "T" hot rod?
EXTERIOR: It has a great old school look. It is a Russ Nomore body. The unfinished body is over $6,000 by itself. Very authentic body with opening trunk, actual handles, exposed hinges and a chrome swing out windshield. Custom features include a filledtop, 7 inch chop, drilled visor and the body is set down over the frame in front for that aggressive stance. It has a silver metallic paint with a clear coat finish and it's hand pinstriped 50s style. Glass is all tinted. Upfront is a 32 style grill, the chrome headlights are mounted on drilled brackets. In back it has bluedot taillights. The staggered size radial wide white walls were the perfect choice. Mounted on steel rims with cone centers and trim rings.
INTERIOR: Completely upholstered in 2 stone gray. Clean looking dash with nice looking gauge cluster and neatly installed a/c vents. Chrome steering column has a tachometer, chrome turn signal with lighted handle and a leather wrapped 3 spoke steering wheel. Overhead console holds the stereo and wiper motor. 2 6x9 speakers are in the deck behind the seat. The floor is carpeted, has matching mats. There is a chrome e-brake, pedals are chrome and chrome extinguisher. I love the extra tall shifter with big bad wolf knob. I am 6ft tall and fit in the car no problem.
ENGINE COMPARTMENT: Has a 350 bored to a 355. On top it has a polished high rise aluminum intake with big dual feed Holley carb and a finned aluminum air scoop. It's also dressed up with finned valve covers, chrome alternator, pulleys, water pump and timing cover. The a/c compressor is polished. A very cool feature is the old school headers with dumps and turn down tips.
TRUNK: Completely lined in carpet. Battery is located in the trunk.
UNDERSIDE: Completely painted and dressed up with some chrome too. Upfront is a dropped and drilled front axle with transverse spring and chrome shocks. The tubular trailing arms have welded in gussets that are drilled. Oil pan, flywheel cover and trans pan are chromed. New high torque mini starter. New steering box and linkage. It has a 700R-4 overdrive trans with a polished external cooler. The frame is boxed and painted. In back it has polished coil over shocks and extended trailing arms with drilled gussets. Dual exhaust system with stainless steel Magnaflow mufflers. There are disc brakes at all four corners.

_________________
We don't care the People Says , Rock 'n' roll is here to stay - Danny & the Juniors - 1958

_________________
We don't care the People Says , Rock 'n' roll is here to stay - Danny & the Juniors - 1958

_________________
We don't care the People Says , Rock 'n' roll is here to stay - Danny & the Juniors - 1958

_________________
We don't care the People Says , Rock 'n' roll is here to stay - Danny & the Juniors - 1958

_________________
We don't care the People Says , Rock 'n' roll is here to stay - Danny & the Juniors - 1958

_________________
We don't care the People Says , Rock 'n' roll is here to stay - Danny & the Juniors - 1958

_________________
We don't care the People Says , Rock 'n' roll is here to stay - Danny & the Juniors - 1958
Page 8 sur 8 •
1, 2, 3, 4, 5, 6, 7, 8
Sujets similaires
---
Permission de ce forum:
Vous
ne pouvez pas
répondre aux sujets dans ce forum