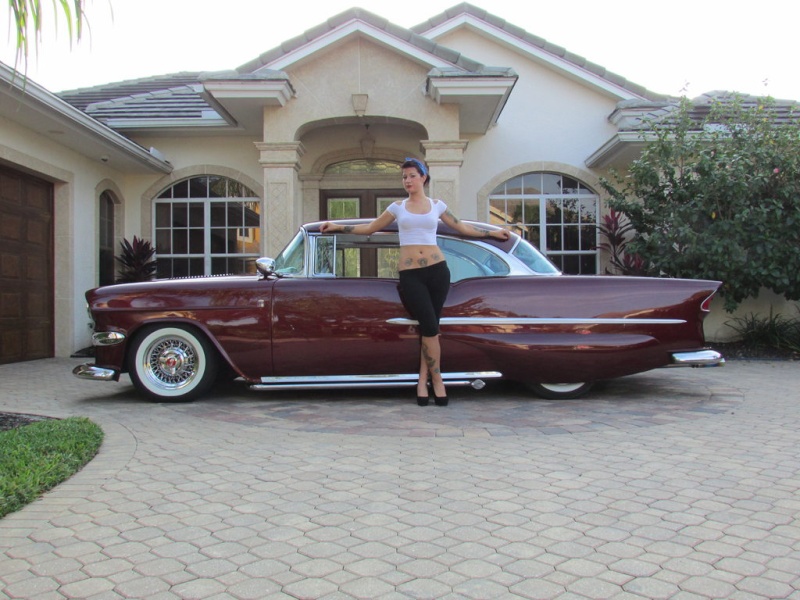 1955 CHEVROLET BEL AIR
GEORGE BARRIS
HARRY HOSKIN STYLED
KUSTOM SLED
THIS STUNNING MACHINE PAYS TRIBUTE TO THE LEGENDARY HARRY HOSKIN BEL AIR RESTYLED BY GEORGE BARRIS, ALONG WITH SOME OTHER FEATURES THAT ARE ALL ITS OWN!
1955 CORVETTE GRILL, PACKARD CLIPPER TAIL LIGHTS, FUNCTIONAL LAKE PIPES WITH REAR FLAME-THROWER SYSTEM, LOUVERED HOOD AND TRUNK, DUAL SPOTS, BUBBLE SKIRTS, AND SO MUCH MORE!
ALL STEEL CAR WITH EXCEPTIONAL LINES, FIT, GAPS, AND FINISH WORK!
POWERED BY A GM 265ci SMALL BLOCK WITH FUNCTIONAL TRI-POWER AND THREE NEW ROCHESTERS MATED TO A MUNCIE 4-SPEED WITH HIGHWAY FRIENDLY GEARING FOR LONG CRUISES!
MODERN COOLING SYSTEM WITH HI-FLOW ALUMINUM RADIATOR AND WATERPUMP KEEPS THINGS COOL!
AIR CONDITIONING, HEAT, CD/MP3/CASSETTE, AND MORE COMFORTS THAN YOU COULD ASK FOR!
DELUXE CUSTOM INTERIOR WITH GEORGE BARRIS AUTOGRAPH ON THE SUN VISOR!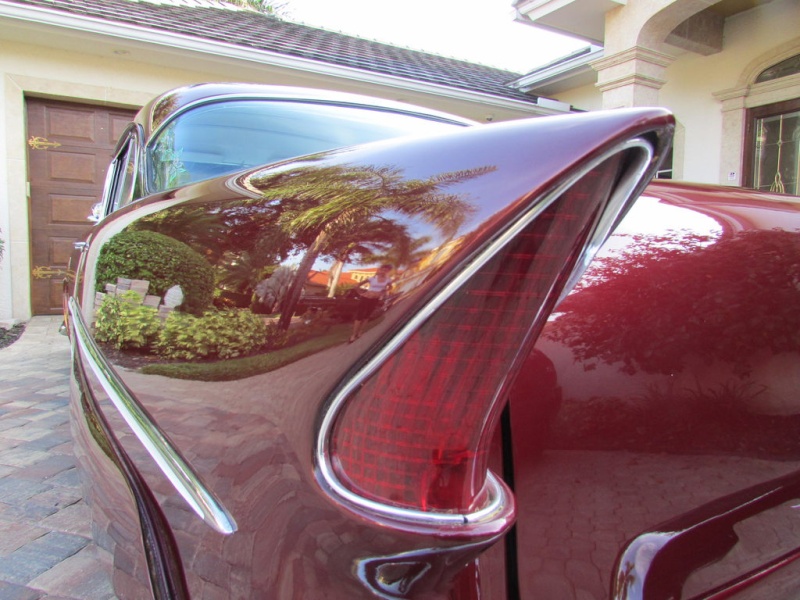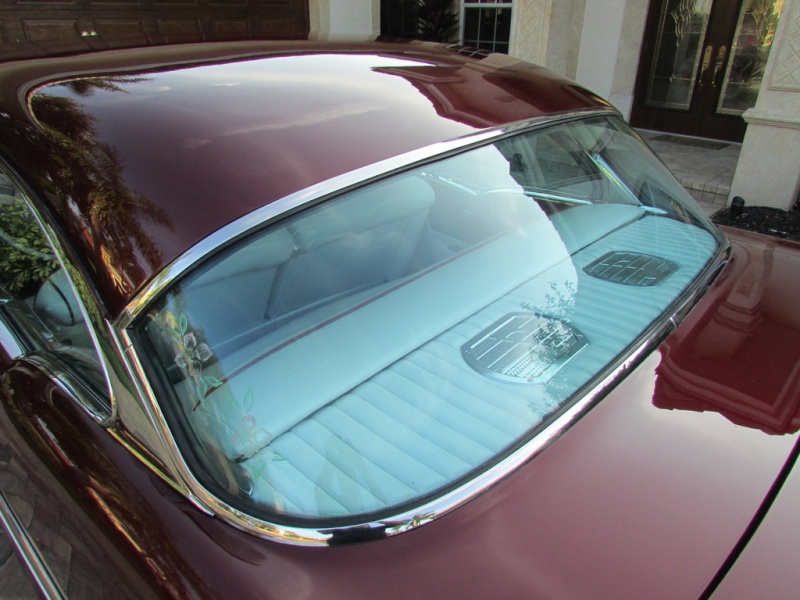 Dernière édition par Predicta le Ven 11 Mar - 8:45, édité 1 fois

_________________
We don't care the People Says , Rock 'n' roll is here to stay - Danny & the Juniors - 1958

_________________
We don't care the People Says , Rock 'n' roll is here to stay - Danny & the Juniors - 1958

_________________
We don't care the People Says , Rock 'n' roll is here to stay - Danny & the Juniors - 1958

_________________
We don't care the People Says , Rock 'n' roll is here to stay - Danny & the Juniors - 1958

_________________
We don't care the People Says , Rock 'n' roll is here to stay - Danny & the Juniors - 1958

_________________
We don't care the People Says , Rock 'n' roll is here to stay - Danny & the Juniors - 1958

_________________
We don't care the People Says , Rock 'n' roll is here to stay - Danny & the Juniors - 1958

_________________
We don't care the People Says , Rock 'n' roll is here to stay - Danny & the Juniors - 1958

_________________
We don't care the People Says , Rock 'n' roll is here to stay - Danny & the Juniors - 1958

_________________
We don't care the People Says , Rock 'n' roll is here to stay - Danny & the Juniors - 1958

_________________
We don't care the People Says , Rock 'n' roll is here to stay - Danny & the Juniors - 1958

---
Permission de ce forum:
Vous
ne pouvez pas
répondre aux sujets dans ce forum