Page 2 sur 2 •

1, 2

Pour le mois de septembre le DIXIE REBL BOP est consacrée au Jumpin´Jive, Boogie Woogie, Rhythm and Blues....
www.rockabilly-radio.net/eddiecesc.html
1-Freddie Mitchell "I´m Goin´Home" Official 6021
2-Hurricane Harry "The Last Meal" Edsel 283
3-Sonnyland Slim "Harp Instrumental" Flyright 566
4-Johnny Davis and Tiny Grimes "I´m A Wine Drikker" Krazy Kat 821
5-The Staffords "Fascinating Boogie" Jivin´193
6-Pete Johnson "Dive Bomber" Oldies Blues 2801
7-Bill Haley and the Comets "Dance With A Dolly" Alligator 560074
8-Luke Jones "Shufflin´Boogie" Krazy Kat 7440
9-Chuck Miller "Cool It Baby" Revival 3002
10-Gene Stewart "Mop Rag Boogie" Bear Family 15101
11-Deep River Boys "Shake Rattle and Roll" Blend Records
12-Tennesse Ernie Ford "False Hearted Girl" SEE-262
13-Roy Milton and his Solid Senders "Red Light" JB-600
14-Edith Mackey "Skillet´s Gonna Fry" Charly/R&B
15-Floyd Dixon "Houston Jump" Route 66
16-Louis Jordan "Caldonia" Mercury Records
17-Roy Brown "Coal Miner" Mr & Blues Records
18-Rudy Green "Meet Me Baby" El Toro Records
19-Lloyd Price "The Chicken & the Bop" KRC Records
20-The Treniers "Bug Dance" Dr Horse 803
21-Paul Gayten "The Sweeper" Chess Records
22-Smiley Lewis "Bee´s Boogie" KC Records
23-The Niteriders "Woman & Cadillac" Moonshine 112
24-Little Richard "I Love My Baby" ACE Records
25-BB King "Pray For You" ACE Records
26-Lowell Fulson "I Want To See My Baby" IG-407/408
27-Clarence Gatemouth Brown "Without Me Baby" BB-3305
28-Elmore James "I Gotta Go Now" Relic 1021
29-Goree Carter & his Hepcats "I´ll Send You" BB-306
30-Ella Mae Morse "Heart & Soul" Pathé Marconi
31-Bobby Bland "No Blow No Show" ACE Records
32-Nellie Lutcher "The St Louis Blues" JB-1103
33-The Du- Droppers "I Found Out" Detour 33009
Liste du programme DIXIE REBEL BOP du mois d´octobre 2017
www.rockabilly-radio.net/djs/eddie-cesc
1-Chet Adkins "Boo Boo Stick Beat" SEP-272
2-The Carter Kids "Gotta Rock" WLP-8885
3-Daryl Britt and the Blue Jeans "Lover Lover" Norton 45113
4-Cliff and the Town Rebels "I Want That" Rebel Music
5-Trini Lopez "Goody Goody" RVEP-60038
6-Pike Cavalero "Love Engine" Sleazy Records
7-Jimmy Lee Featheree "I Want the Cake" Norton Records
8-Rudy Grayzell and the A-Bones "You´re Gone" Norton Records
9-Neil Sedaka "Calendar Girl" RCA/Victor 36866
10-The Mee Kats "Rag Top Baby" Skip Records
11-D.D Kid Combo "Bad Luck Baby" Martins Records
12-Lucky Blondo et les Lucky Stars "C´est le Mashed Potatoes » ME-460843
13-Paul Ansell «Sweet Baby of Mine » Ruby Records
14-Baily Dee "Tip Top Boogie" Ruby Records
15-Wild Angels "Please Don´t Touch" TT-2010
16-Spo-De-O-Dee "Why Won´t You Set Me Free" Sleazy Records
17-Little Johnny and the Silvestones "Rock´Til the End of Time" Norton Records
18-Jungle Tigers "She´s My Witch" Part Records
19-Ray Charles "Heartbreaker" Atlantic 2120013
20- Jerry & the Del-Rays "Question Mark" Norton Records
21-Danyel Gérard et les Memphis "Memphis Tennessee" DISC AZ-948
22-The Del Tino´s « Go !Go!Go!" Norton Records
23-Madman Taylor "Dig Daddy Slack" Gotham Records
24-The Shadows "Jet Black" ESRF-1425
25-Harry Lee "Rockin´On a Reindeer" Igloo Records
26-Lew Lewis & the Twilight Trio "Blow My Mind" Western Star Records
27-The Four Charms "Sherry Lips" HS-701
28-Jerry Harris "Over Rover" White Label
29-Clarence Garlow´s Band "Isabelle" Goldband Records
30-The Playboys "Bluebird" Witch Craft
31-Ed Cavin & the Blue Kings "Love Me" Enviken Records
32-Scotty Baker "Move To the City" El Toro Records
33-The Hoodoo "Northern Style" Rhythm Bomb Records
*Tall Bopper and the Shakers:
https://www.youtube.com/watch?v=5NG-ysaHg0Y
*Rock and Roll Revues:
http://v.calameo.com/library/?type=account&id=90804&rows=2&sortBy=latestPublished&theme=wood&bgColor=&thumbSize=normal&showTitle=true&showShadow=true&showGloss=true&showInfo=account&linkTo=view&linkTarget=_blank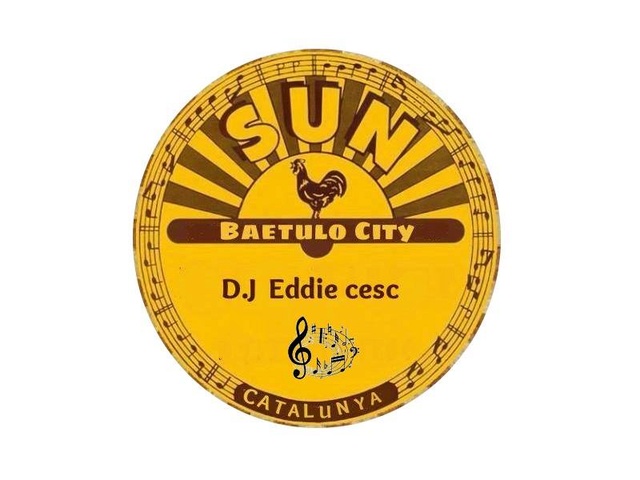 Novembre 2017
www.rockabilly-radio.net/djs/eddie-cesc
Dj Eddie-Cesc
http://en.calameo.com/read/0000908043cfe74a25d9b
R&R Club
https://www.facebook.com/pg/Chukka-boots-teddy-boys-rocknroll-club-1879994942234654/posts
1-Hot Rhythm & Booze "She´s A Bad Motorcycle"
2-Thinkin´Bout You"
3-Big Time Bossmen " Make My Way"
4-Mitch Waads with Lazy Jumpers "Jukebox Drive"
5-The Firebirds "59 Ford"
6-The Firebidrs "Be Bop A Lena"
7-Mike Teardrop Trio "Hangin´Around"
8-Benny Cliff & the Trio "Shake Em Up Rock"
9-Walter Broes and the Mercaries "Movin´Up"
10-Nelson Carrera "Love Is Trap"
11-Gene Vincent "Hold Me, Hug Me, Rock Me"
12-The Big Jamboree "Bang"
13-The Hayriders "So Good"
14-Bluegarss Stuff "Hurt & Feeling Sad"
15-The Hirollers "Hi Rollers Boogie"
16-Marcos Sendarrubias "On The Dancefloor"
17-The Big Jamboree "Saturday Night"
18-The Sweet Georgia Boys "Big Hunk O Love"
19-The Forty Nighters "Apple Three Swing"
20-The Doel Brothers "Rockin´On A Harwood Floor"
21-The Big Jamboree "Big Jamboree"
22-The Starliters "Two Cats"
23-The Blazers "The Stroll"
24-Johnny Horsepower "I Walk the Line"
25-Diamond Hand "Space Rocket Baby"
26-Curtis Girton "Joy Gray"
27-Al Willis and the New Swingters "Sock Beat Bop"
28-Fats Domino "Shu Rah"
29-Orville Nash and the Gamblers "Honky Tonk Mood"
30-Larry Dwon "That´s What I Call A Ball"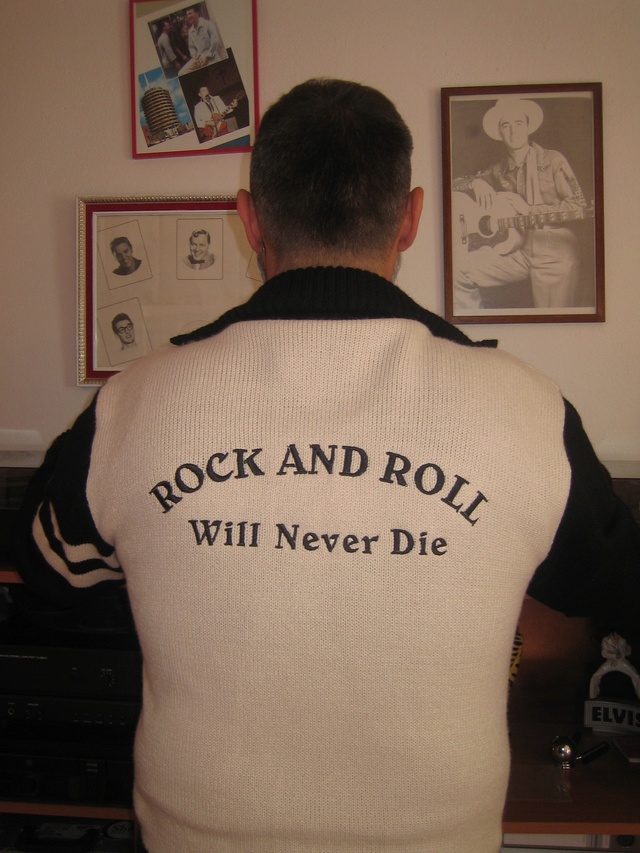 Dates and times will be
www.rockabilly-radio.net/djs/eddie-cesc
2nd December 8am (Saturday)
4th December 4am (Monday)
7th December 4pm (Thursday)
16th December 8am (Saturday)
18th December 4am (Monday)
21st December 4pm (Thursday)
Dj Eddie-Cesc
1-The Crowns "The Go Tunes" BB-Lp 2002
2-Robb Shenton & the Western All-Stars "Still Searching" Western Star Recording
3-Ray Scott "So Long I´m Gone" WLP-8913
4-Bobby Mitchell & the Toppas "Rack´Em Back" R&B 101
5-Artur Alexander "You´re the Reason" ET-15-083
6-Blue Moon Special "Jukebox Saturday Night" Be Be´s Records
7-Sandy Ford "Long Black Train" Rawking Records
8-Biel´s Bop Ignition "My School Days" Nómada 57
9-Freddy Finger Lee "I´m Dreaming of a White Christmas" Rockhouse SP-7911
10-Carl Perkins "Look At That Moon" Charly Records
11-Wild Wax Combo "I Believe in You" CRLP-211011
12-Jack Calypso & his Red Hot "R&R Train" CRLP-211009
13-Johnny Horsepower "She´s Gone" El Toro Records 15084
14-The Keytones "White Christmas" Gro-Lp-501
15-Buddy Holly "It´s Not My Fault" MCL-1826
16-The Kentucky Boys "Rockabilly" Sfax Records
17-Chuck-A-Lucks "Disc Jockey Fever" Collector Records
18-Clifton Chenier "Night & Day My Love" Flyright Records 539
19-The Sure Shots "Uh Baby" RRR-721
20-Charlie Feathers "Cootzie Coo" CJRO Records
21-Mario Bradley "She Break Me Down" Fury Records
22-The Sparkles "Game of Love"
23-Rock and Roll Gang "Jitterbop Baby" SA-178302
24-John Lewis & his R&R Trio "She´s Long Gone" Migaine Bop 019
25-The Rhum Runners "On the Rock? " Doghouse & Bone Records
26-Roy P.Cat and the V8 Daddies "Blues Xmas" 8 Ball Productions
27-Gene Simmons "Money, Money,Money" Sun Lp-1008
28-Lefty Frizzell "You´re Humburggin´Me" CBS-82993
29-The Stargazers "Groove Baby Groove" EPC-A1924
30-Portuguese Joe "Coola Boola Bop" Migraine Bop 025
31-Pee Wee King "Birmingham Bounce" BFX-15101
32-Dave Stucky & the Hot House Gang "Perdon My French" Peanut Whistle Records
33-Jules Blattner "The Ting" CR-30254
Liste du premier programme Dixie Rebel Bop de l´année 2018
www.rockabilly-radio.net/djs/eddie-cesc
Se programme pourra s´écouté les jours suivants: 4,6,8,20,21 et 25 janvier.
1-Lawen Stark & the Slide Boppers "You Mostest Girl"
2-Wild One "Cat Woman"
3- Billy Payne "Nadine"
4-William F. Souffreau "The Great R&R Life"
5-Dead Bronco "My True Love"
6-ACE Brown & the Ohio Valley Boys "Your Baby's Steppin' Out"
7-Aisha Khan "Aishadiction"
8-Bobby Curtola "Aladdin"
9-Boppin'Daniels & his Rockabillies "Red Cadillac & Black Mustaches"
10-Crazy Cavan & the Rhythm Rockers "My Bonnie"
11-Duane Eddy - "Your Baby's Gone Surfin'"
12-Elvis Presley "One Broken Heart for Sale"
13-Yann the CorrupTed "Hey Mr Barber"
14-Jackie Seven "Twisting Baby"
15-John Zacherley "A-B-C"
16-Kenny & the Cadets "What Is A Young Girl Made Of"
17-Knobtown Skiffle Band "Knobtown Rag"
18-Ko & the Kattle Show "Hey Honey"
19-Micke Muster "Rockin' Piano Man"
20-Moustique "Stagger Lee"
21-Paul Zuma "Our Love Will Last"
22-Red Hot & Blues "C´mon Baby"
23-Ken Jones & Rock'n Rollers "Rockabilly Boogie"
24-Sal Mineo "Seven Steps to Love"
25-Sidney Ester & the Dreamers "Let Me Walk with You"
26-Stu North & His Muleskinners "Muleskinner Blues"
27-The Domino´s "Je suis Swing"
28-The Hunters "Runaway"
29-The Rapiers "It's Been Nice"
30-The Tunesmiths "Oh Stop!"
31-Hank Henry & the Toppers "The Twist"
32-Victor Silvester & his R&R Rhythm "Rockin' Rhythm Roll"
33-Vince Taylor "Dixieland Rock"
Dj Eddie-Cesc
Bonjours tous le monde, je vous colle ici la liste du programme Dixie Rebel Bop du mois de février 2018, pour pouvoir écouté le programme voir les jours: 3, 5, 8,17,19 et 22, voir les horaires:
www.rockabilly-radio.net/djs/eddie-cesc
1-Doug Sham "Whirl away" Lp Norton Records ED-274
2-Karen Wheeler and the Gents "Going to Hold My Baby" Lp White Label WLP-8899
3-Al Dual "Who Rocks the Chicken" El Toro Records Ep 15090
4-The Domestic Bumblebees "Mathilda" Sleazy Records SR-128
5-Marcel Bontempi "Bury All My Troubles" Twi Life Records TL-001
6-Curtis Gordon "So Tired of Crying" Bear Family 15181
7-Carlos Mejuto "Woman I´m Trouble" Wild Records
8-The Barnstompers "Tennessee Saturday Night" Part Records 5767
9-Cliff and the Town Rebels "Gee Whizz It´s You" Rebel Music 7006
10-Charlie Feathers "Send Me the Pillow" Redita 110
11-Warren Storm "Jack and Jill" Collector Records 1009
12-Elton Anderson "The Crawn" Red Pepper 702
13-Hayden Thompson "Goin´Steady" Zafiro 30112485
14-RJ "Girl by the Pool" HJO-2000
15-Don Cavalli "Low Rock & Roll" Tail Records T-10-25
16-Marcos Sendarrubias "I´m Just A Mender" Carmela Records
17-Doctor Ross "My Be Bop Gal" Minigroove Records 104
18-The Megatons "Albino Bat" Rock Paradise Records
19-Lou Cifer and the Hellions "You´ve Never Been Gone" 57 Records
20-Rockin´Louis and the Mamma Jammers "Lovin´Machine" Charly Records
21-Bob Kelly "Skippin´Along" Thunder Records
22-Saddle Tramps "The Rumble" Welcome Records 9107
23-The Jive Five "Johnny Never Knew" ACE records CH-137
24-Clarence Samuels "I´m Gonna Leave You" Krazy Kat 7418
25-Aubrey Gass "Corn Fed Gal" Bark Log Records
26-Buddy Holly "Blue Days and Black Nights" Brunswick 817
27-Jimmy Witherspoon "Cain River Blues" Route 66
28-The Clipjoint Cutups "Hound Dog" Vic-Tones Records
29-Curley Jim "Rock and Roll Itch" Pantomac Records
30-Los Locos del Oeste "You Better Do Better Baby" Carajillo Records
31-Steve Carpenter "You´re Putting Me On" Sheik Records
32-Matt and the Peabody Ducks "Baby You Said Goodbye" Kathrina Records
Liste du programme du mois de mars 2018
www.rockabilly-radio.net/djs/eddie-cesc
1-Levi Dexter "Boppin' Bernie" Rhythm Bomb Records
2- Barbara Evans « Souvenirs » RCA 477519
3- Bill Haley & his Comets "Pretty Alouette" Brunswick 12191
4- Charlie Hightone & Carlos Slap "Drunk Again" El Toro Records
5- Cousin Harley "Cincinnati Lou" Bigsby Records
6- Danny McVey "Hello Heartache" Rollin´Records
7- Don Lang & his Skiffle Group "Sarah Kelly from Plum Nelly"
8- Eddie & Betty Cole "Saturday Night Fish Fry" Warner Bros
9- Hal Peters & His Trio "Tired Of Rockin'" Goofin´ Records
10- Harold "Pop Pop" Rollins "Wow" Grow-Hill Records
11- Jai Malano with Nico Duportal & His Rhythm Dudes "Rocket Girl" Rhythm Bomb Records
12- Jimmy Nolen "How Fine Can You Be" Federal 45-F1208
13- John Lewis Trio "Got No Time" Atomic Cowboy Records
14- Lee Emerson "Start All Over" Columbia 40985
15- Magic Sam "21 Days in Jail" Flyright Records
16- Mike Penny & His Moonshiners "Fat Gal" Rhythm Bomb Records
17- Piano Red "Wild Fire" RCA-Victor 476856
18- Ray Gelato Meets the Good Fellas "Rag Mop" Durium
19- George Barnes "Rockabilly Boogie" El Toro Records
20- Ray Sharpe "Silly Dilly Millie" Jamie
22- The Collins Coins "Jilted Again" JABS Records
23- The Don Diego Trio "Rolling Wheel" El Toro Records
24- The Hagan Brothers - "A Love Like Yours" Skylark Records
25- The Jetaways "Cindy Marie" Atenzia Records
26- The Jets "Sleep Rock'n'Roll" Magnum Records
26- The Vocaleers "Cootie Snap" Twistime
27- The Wild Angels "Why-JuWanna" Crazy Times Records
28- Jibba Jab "Tic & Toc" Vik 4X-0248
29- Ritchie & the Squires "Beat Party Pt 1" A Records
30- CSA "Till I Waltz Again With You" Rollercoaster Records
31- Yann O'Fender "Jet Satin Boogie » Rare Records
Dj Eddie-Cesc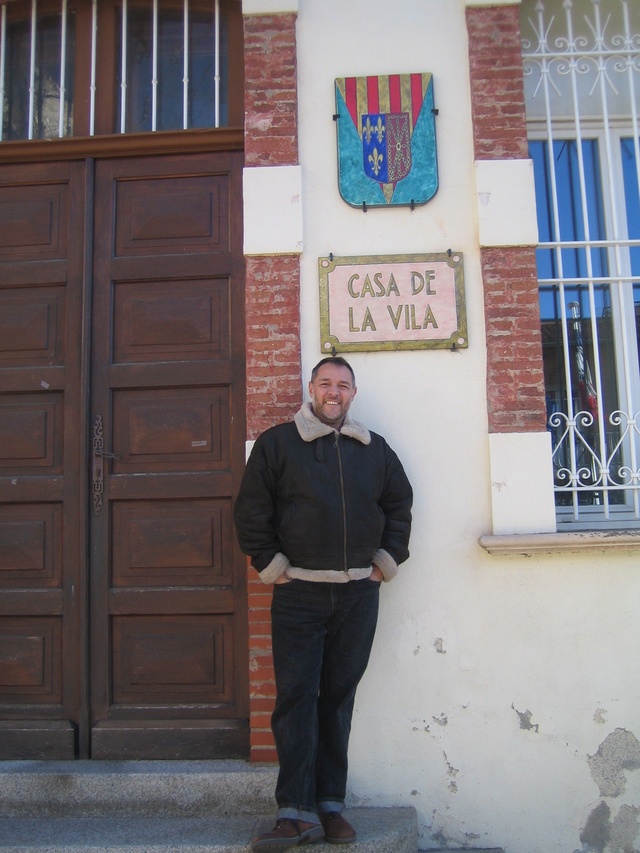 Page 2 sur 2 •

1, 2

---
Permission de ce forum:
Vous
ne pouvez pas
répondre aux sujets dans ce forum