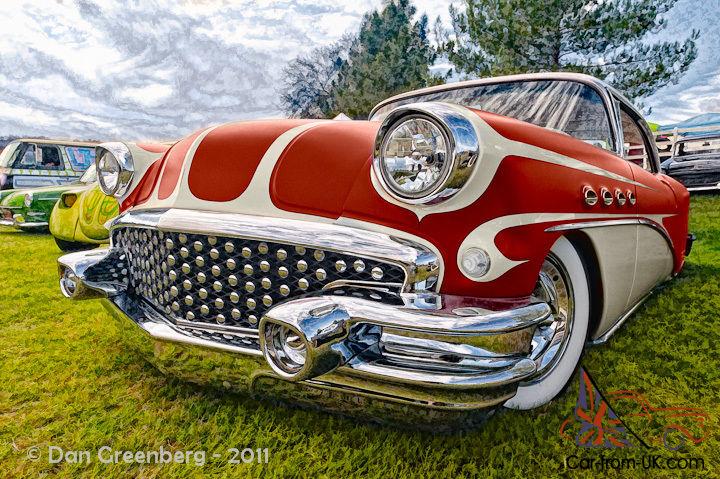 Here is your chance to own a one off customBuilt with traditional. Watson style 60's customs in mind.
 Car has very unique style and you will NOT see another one like it.
Multi Show winner. including Good-Guys Slick Sled awardGoing to be a Cover Feature car in the upcoming LowView MagazineAppraised value of $45. 00
Paint by Honse KustomsNosed. decked. and shaved by the guys at Squeegs KustomsTrue leaded frenched antennas by Fu-Manchu. Custom skirts. and side molding.
Interior custom stitched by Brian @ Concept Works. Brian also built custom stereowith Pioneer CD w/usb port. Orion 10 woofer. Rockford Fosgate mid & tweets. ll hidden 
Full air ride suspension. with Viair compressor. manifold air management 
322 Buick Nailhead V8 and DynaFlow automatic transfunctioning lake pipes. with flame throwers out rear exhaust
Was on TV & here is the show (sorry could only find it in Spanish)youtube search "Os Reis dos Carros Clássicos - Chevelle SS part 2" its at about the 6min mark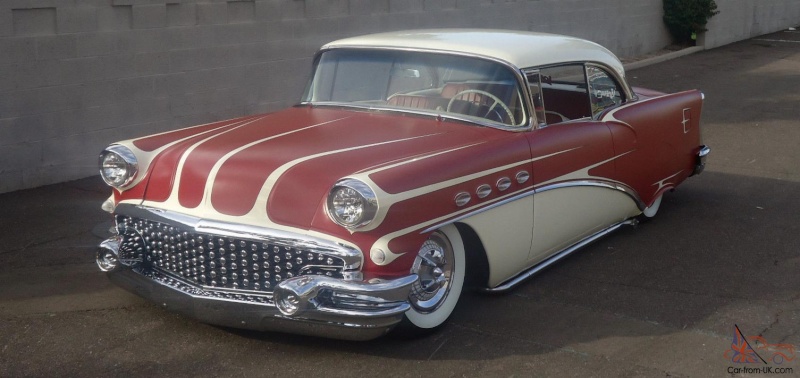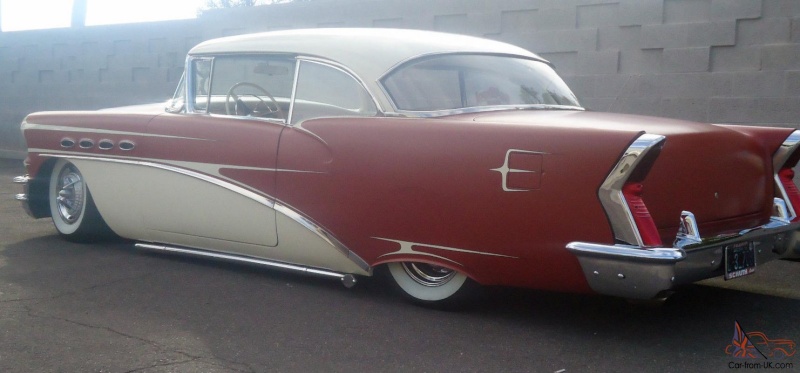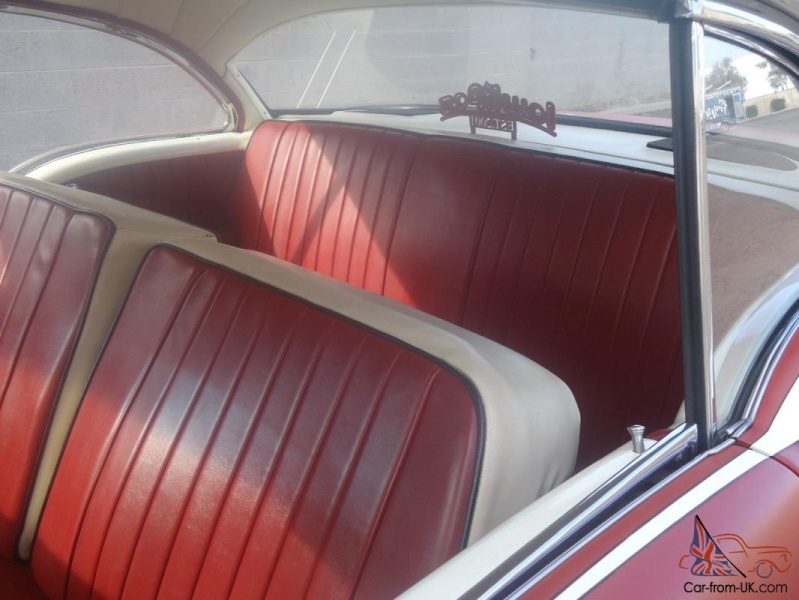 _________________
We don't care the People Says , Rock 'n' roll is here to stay - Danny & the Juniors - 1958

_________________
We don't care the People Says , Rock 'n' roll is here to stay - Danny & the Juniors - 1958
Fish Fisher
considers himself a "Volkswagen guy." After all, he is the manager of Doug's Buggs and Bunnys, an all-VW repair shop in Mesa, Ariz.
Still, that didn't stop him from falling in love with the 1956 Buick Special sitting at the hot rod shop next door.
Squeeg's Kustoms (that shop next door) had repainted the Buick flat black with flames and eventually put it up for sale.
Fisher paid $6,000 for it, and, initially, the only change he made was tampering with the exhaust to make real flames shoot out of the tailpipes. But, even though he enjoyed the flame-thrower theme, he never felt the image matched the true nature of the car.
He planned a full restoration, but there were more urgent mechanical issues that had to be smoothed out first. Fisher was forced to replace the entire brake system and fix the gas pedal linkage, which constantly fell off.
Although the original 322ci Nailhead V8 was still in great shape, transmission problems piled up. Fisher bought a Dynaflow transmission kit and installed it with the help of a friend from Doug's.
"The Dynaflow is a totally different creature than normal automatics," Fisher says. "I bought the kit and we did it, and it didn't work."
Fisher searched for someone who knew how to handle such "creatures" and ended up having an "old-time expert" in the area tweak the transmission for him.
It wasn't until after five years of driving the Buick with the flat black, flame paint job that Fisher decided it was time to give the car a more traditional makeover. After leafing through black-and-white magazine pictures from the vehicle's heyday, Fisher pieced together his own idea.
He entrusted his Buick to another local shop for the paintwork in exchange for a custom VW motor for the shop owner's son. The oxide-red and cream paint job gives a real traditional, yet hot rod, feel to the Buick, Fisher says.
He had fender skirts put on the back and added a unique grill made of 99 drawer knobs.
"It got to the point where we're staring at it so long that it started looking like one of those pictures [of all dots] that if you stare at it long enough, you start to see an image."
The drawer-knob grill was an idea Fisher saw while flipping through those 1950s magazines. Although it was an old idea, it added a fresh, eye-catching twist to the restoration that Fisher says draws the most attention.
The vinyl bench seat interior matches the exterior, and wanting to keep the entire car "period correct," Fisher built a hidden compartment in the dash to hide the airbags, air compressor and all other switches that wouldn't have been originally visible.
The two-year restoration was done mostly in the back of Doug's where an extra lift has seen its fair share of restoration projects.
Fisher and his friends have created a group called the Low Lifes, a club for people who love all makes and models of cars and help one another restore their prized possessions to traditional glory. The extra lift in the back of Doug's is considered their "club house."
The car was appraised at $45,000, but Fisher says he's purposely avoided adding up the cost of the restoration. He believes knowing the total price would take the joy out of it.
"Some people spend money on golf clubs and greens fees. I spend it on cars," he says.

_________________
We don't care the People Says , Rock 'n' roll is here to stay - Danny & the Juniors - 1958

_________________
We don't care the People Says , Rock 'n' roll is here to stay - Danny & the Juniors - 1958
Sujets similaires
---
Permission de ce forum:
Vous
ne pouvez pas
répondre aux sujets dans ce forum