Voici un cliché d'une Lincoln Continental 1956 de George Barris "personnalisée" légèrement par ce dernier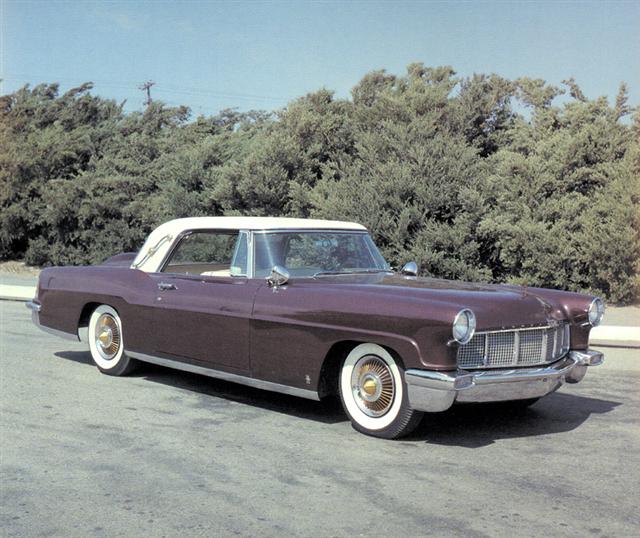 Et un second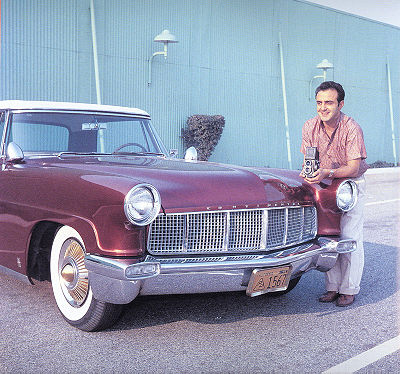 Cette dernière était à vendre sur Ebay Motors la semaine dernière elle est aujourd'hui un peu patiné, et pour faire bien lui remettre ses accessoires (custom) ajouté par tonton George, mais toujours parmis nous la Lincoln.
Après il y a toute les pièces pour la refaire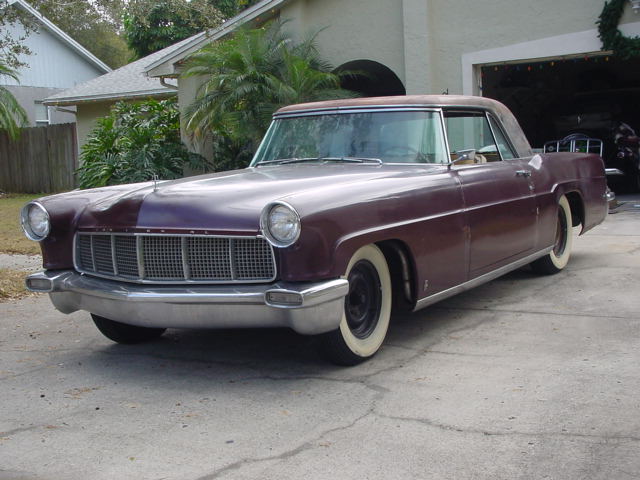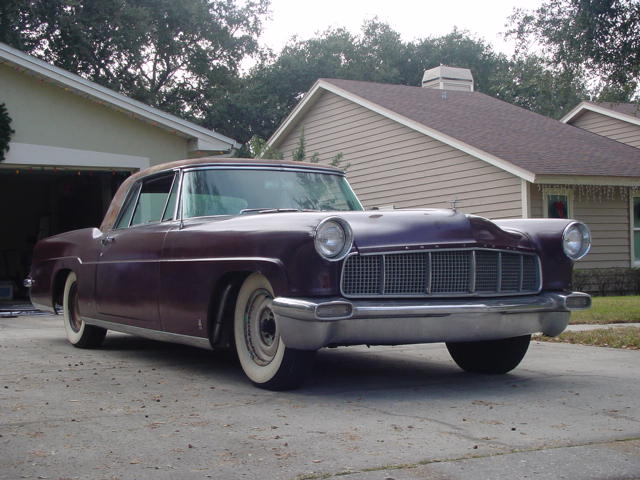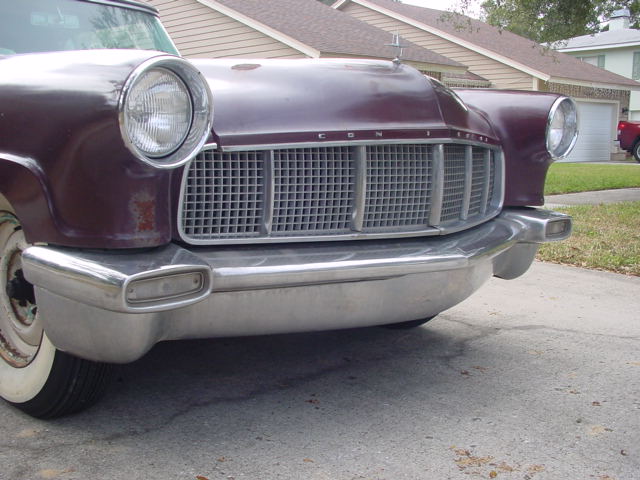 _________________
We don't care the People Says , Rock 'n' roll is here to stay - Danny & the Juniors - 1958

_________________
We don't care the People Says , Rock 'n' roll is here to stay - Danny & the Juniors - 1958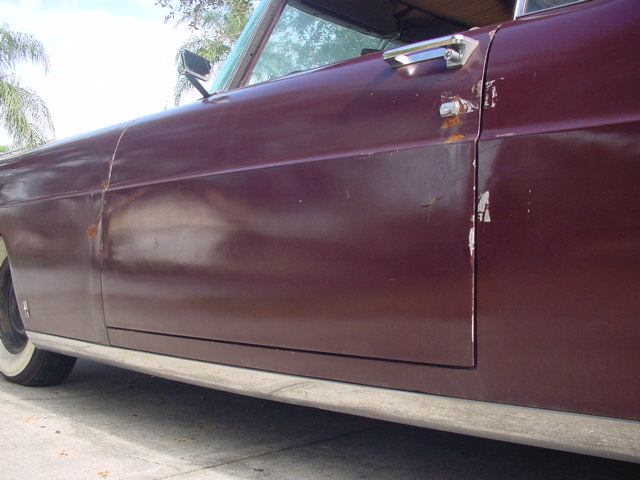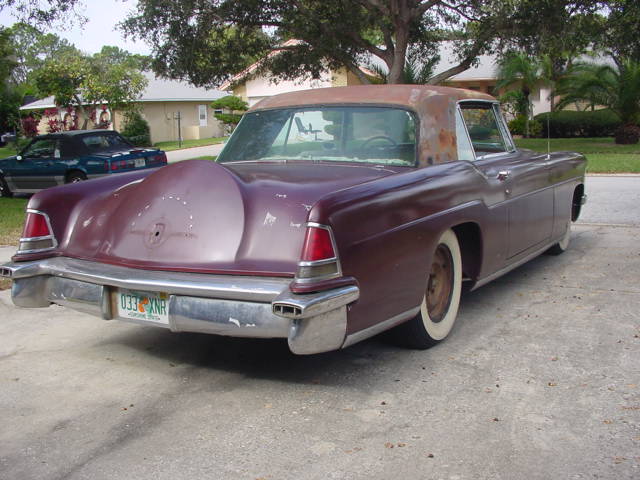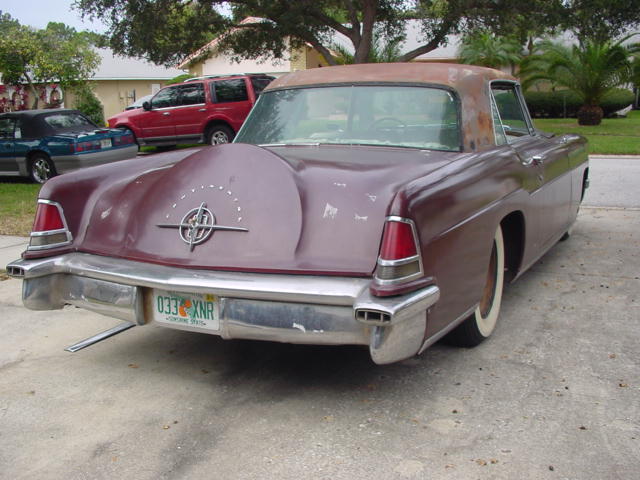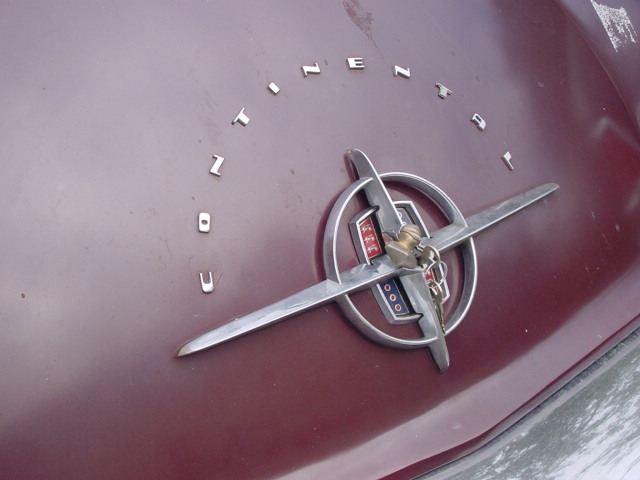 Texte de l'annonce:
This is a running, driving car. The body has no serious rust through and no evidence of major work or repair, the frame is solid, and the rust issue is as pictured in the drivers floor pan where the heel pad would have been. The car is not an original color which also gives credence to the Barris thing as seen in the old photos.
Rebuilt cylinder heads
Re-cored radiator
New water pump
New brass cooling line fittings
New thermostats and baffles
New tires
New breaks and hoses
Rebuilt power-booster, master cylinder and wheel cylinders
New exhaust
New suspension and shocks front and back (as original)
New power steering lines
Rebuilt carburetor and fuel system (tank cleaned)
All lights and gauges functional
New rubber, front and back windshields and doors ($678) not installed
Notes from Brad, the owner
1.) I have do not have conclusive George Barris documentation! (IMO Least important thing about the car, just fun speculation) I do not have the hub caps and spot lights shown in the Barris photos.
2.) The car is not a parts car! It is a running, driving, registered, tagged, and insured automobile! Can be seen frequently driving up and down the beach. Not the prettiest condition but definitely the prettiest car!
3.) The car is mostly complete. No known missing pieces and some extra (things I've gathered but not installed). Some parts of the car are disassembled as I've been repairing as I moved along. Didn't make sense to put things back on that would need to come off prior to paint and body. Nothing that affects drivability or safety or street legal-ness is apart. I drive this car!
Basically it is what you see....

_________________
We don't care the People Says , Rock 'n' roll is here to stay - Danny & the Juniors - 1958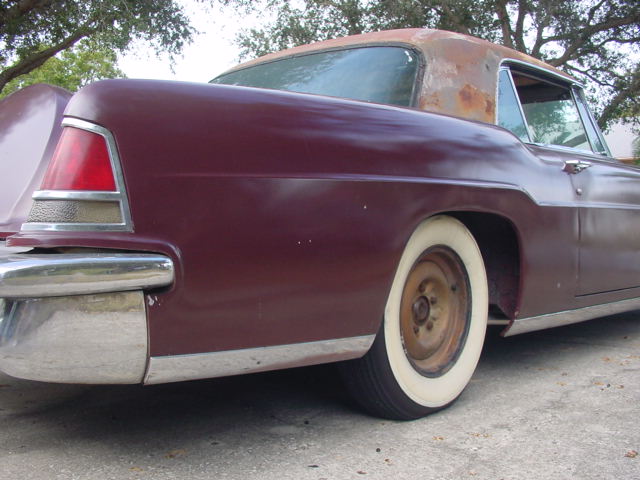 OWNERSHIP HISTORY:
Invoice Date: 10/7/55
Broward & Morrison, Inc.
201 East Main Street
Anderson, Indiana
No Customer Name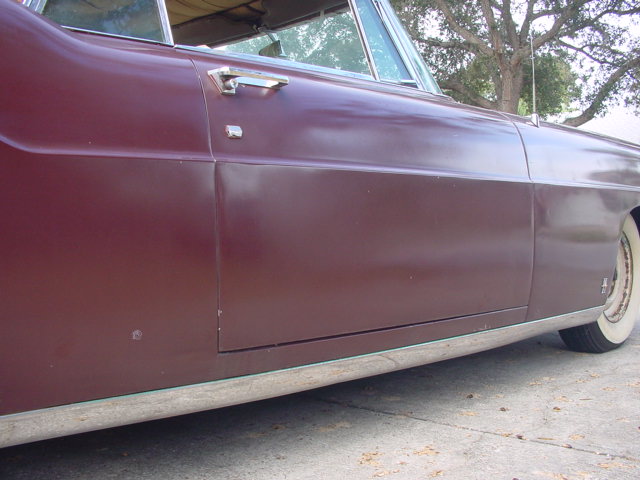 1956-1957? George Barris?, Los Angeles, CA (M)(1)(I)(2)(3)
1958?-?? Unidentified Owner, Palm Springs, CA (I)(5)
2000-06 Robert Jones MI (L)
2006-3/2011 Unknown Owner (Alaska) Car in Waterford, MI (M)(4)
3/2011-7/2011 Piotr Chibowski Davie, Ft. Lauderdale, Florida (I)(5)(M)(6)(7)
7/2011-2013 Brad Clement Seminole, Florida (M)(

(9)(10)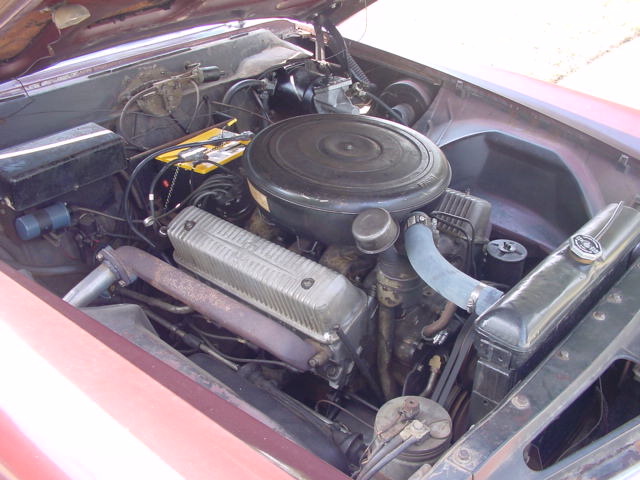 *
HISTORICAL INFORMATION:
(1) Forum Note: The relationship between George Barris and 1419 is circumstantial. Barris is alleged to have owned a Mark II and to have customized it. Current owner of 1419 reports that the car shows evidence of having been customized in the same manner that Barris customized a car in c1956. The Forum Historian believes 1419 is the car that Barris owned and customized, but must report this relationship as proven circumstantially until positive documentation is discovered.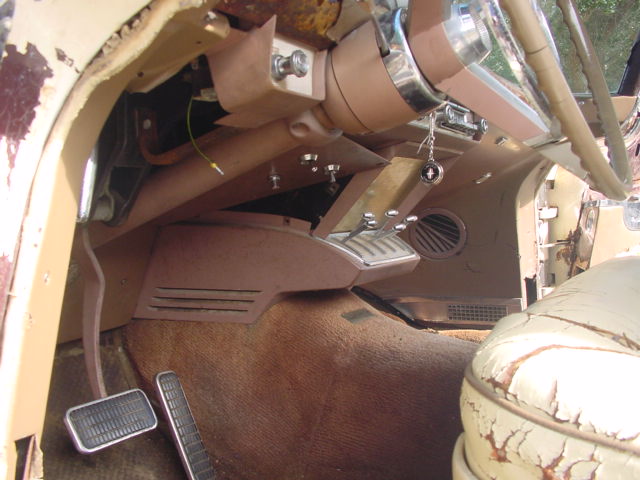 (2) KUSTOMRAMA Traditional Rod and Kustom Encyclopedia (Cited Source: The Big Book of Barris) - George Barris bought a brand new 1956 Lincoln Continental, George really wanted something easy to drive. It was certain it would not stay stock for long. The car was lowered an inch and repainted it with 25 coats of Pearlscent Rust. A padded white vinyl top with Landau irons was installed. The hood ornament was removed and dual spotlights and custom hubcap bullets from Eastern Auto were added. The interior was upholstered in tan leather. George was shooting tons of photos for car magazines and he had a press photographer "P.P" license plate attached to the car. He used the car for about a year before he sold it to an eager buyer.
(3) 6/1/2011 Posted on H.A.M.B. - This was 55 years ago (Forum Note: 1956) so hopefully the memory is accurate. Was at a friends house in San Francisco when George Barris pulled up in one that had been painted a metallic burgundy with lots of the chrome pieces replated in gold. He was up north and had stopped to see Ed (Ed Bosio) who knew everone.
(4) 12/2009 Posted by Forum Member David Hall - #1419 owned by a seller living in Alaska Not named located at Waterford Mich sitting no guarantee of running claimed to have much work done and restoration under way for sale Dec 09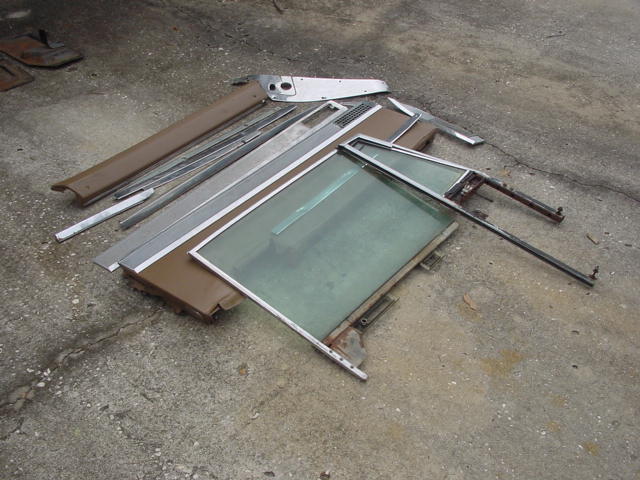 (5) 12/2009 For Sale on EBAY #330388306433 No Sale - "...I purchased this vehicle in 2006 and had it bought from Ann Arbor, Michigan to Waterford, Michigan in hope of one day having it restored and brought to Alaska...This particular Mark II was registered in Palm Springs, California for many years. The car was fitted with a padded top and landau irons that are now removed...The car requires a complete restoration and is not running (engine stuck)...The car was running in 2000 according to the owner..."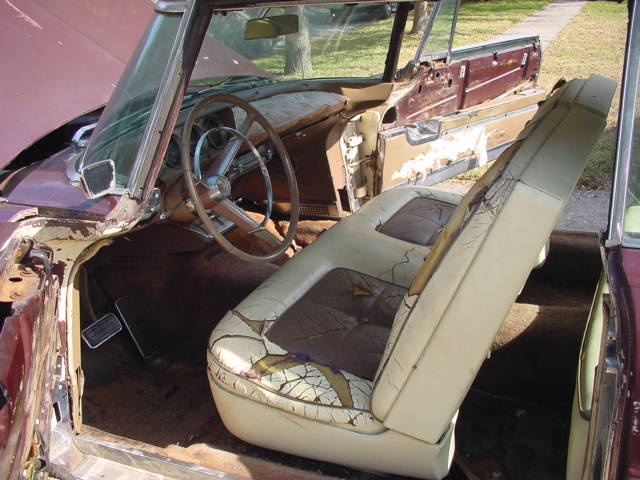 (6) July 2011 Contributed by Forum Member Piotr Chibowski - Hi. I am quite a new to this site and I joined to find more history of my newly acquired Mark II. After looking around on the forum i didnt find to much history so since i have the car in person i will try to get you some current facts.
Here is what i can tell you about this car. March, 2011 I bought it from an auction from Detroit with an original title(from Alaska?). I transported it to Fort Lauderdale, Florida where it is currently located. It does not run but i am already taking steps to hear the v8 roar. Car is all original and all numbers plus the color combination match. Frame/body/chrome is exceptionally rust free but it has some surface paint rust. The interior has a lot of tears cracks, everything is in place, but it's not something that would only need a touch up but a complete replacement. This would be a great full restoration project but I doubt I will take this route due to my other project. Once i get it to run i will sell it and hopefully the new owner will put it into good care. I attached a photo of the VIN and if you need any other photos i wont have any problem getting them for you. I hope my most recent information helps your vehicle registry.
(7) July 2011 For Sale on EBAY (by Piotr Chibowski Davie, FL) Reserve Not Met
(

12/4/11 Contributed by Forum member Brad Clement Seminole FL. "Long time reader, first time writer! I've had my Lincoln since the end of July and it's been some of the most expensive fun I've ever had! But after buying parts in spurts from Jack and others I'm almost ready to say she's safe and road worthy. Still not much to look at and the neighbors think I've lost my mind, but I'm the only kid on the block that has one....!"
(9) 10/1/12 & 10/13/12 Contributed by Forum member Brad Clement - "Do we know anything else about what happened to this car? Incredibly as I've joked before about a previous owner of my car.....It had a vinyl top and landau bars at one point. I've even got the landau bars in the trunk! They look the same. Not saying it's the car but it could be a bad copy cat!...So after many emails, phone calls, and photos exchanged I'm no closer to an answer from the Barris folks. I've included some pictures to hopefully gain some input from the to good folks here at the forum. I personally believe I have the car! Who else would have the stones or poor taste to put a vinyl top and landau bars on a Mark II?!"
(10) 10/14/13 Contributed by Forum member Brad Clement - "So here it goes. 1956 Continental for sale. The forum has helped me out tremendously, and I'll be member for life. I work for the government and so we're now having a fire sale 'cuase my wife and I enjoy eating more than the car!
I have done a top end engine rebuild. (the car runs great!) New exhaust, re-cored the radiator, rebuilt the brakes to include the powerbooster, have 110%of the parts to put it back together! I need it gone! BUY IT! I hate to sell, but we need to eat first! The car is ready for the "pretty parts"....and the next owner is luckier than I was! Call me and let's make it yours! (404-917-4120, the car is in the Tampa Bay area)"

_________________
We don't care the People Says , Rock 'n' roll is here to stay - Danny & the Juniors - 1958

---
Permission de ce forum:
Vous
ne pouvez pas
répondre aux sujets dans ce forum